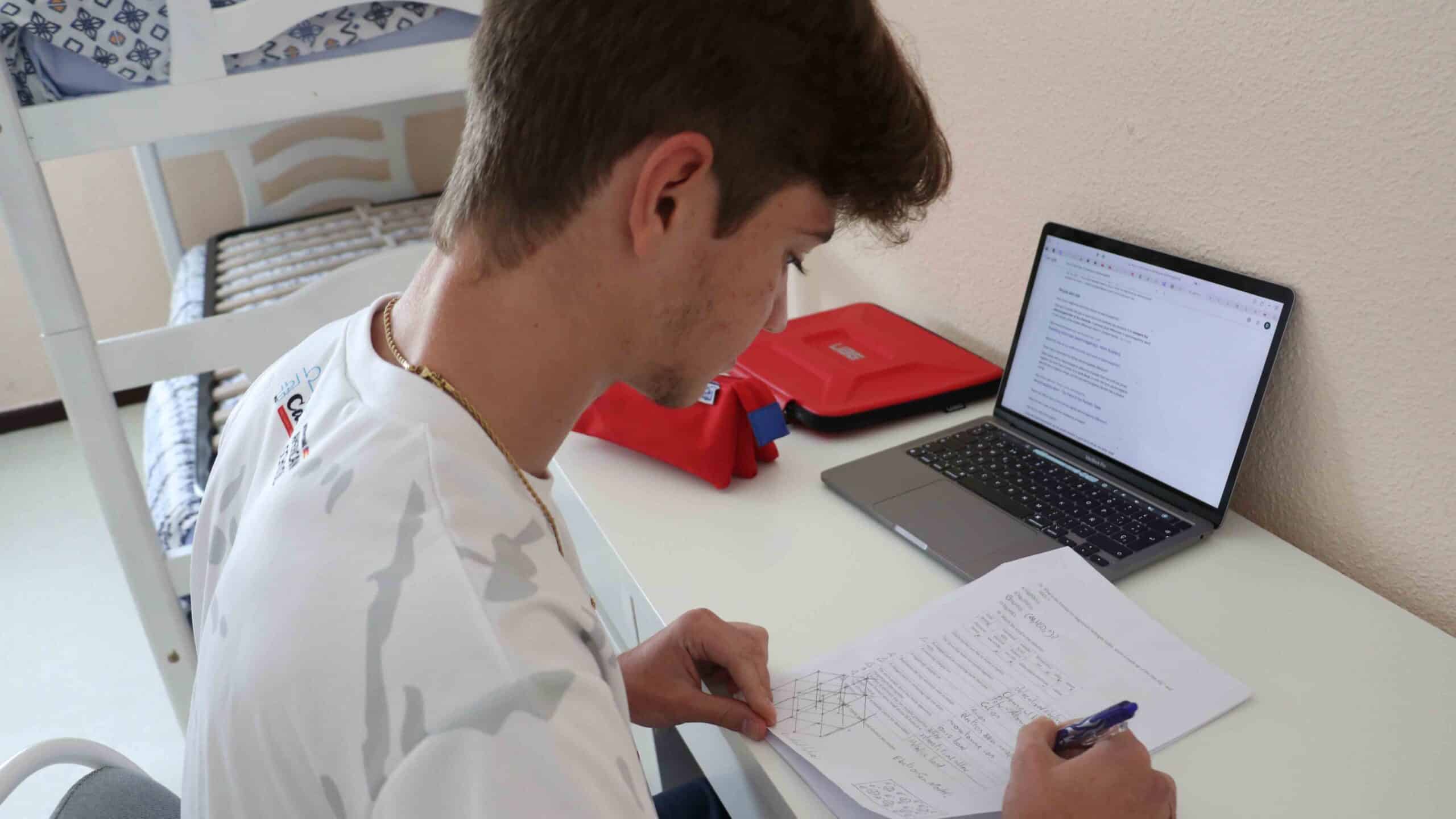 Perfect accommodation for a High Performance School
Accommodation is a fundamental aspect in the development of a high performance football player, as it is the place where players rest, eat and prepare physically and mentally for their training and matches.
Some of the reasons why a good residence is important to play football are:
Adequate rest: Players need adequate rest in order to recover from training and matches. And a good residence should provide a quiet and comfortable environment for rest.
Adequate nutrition: Nutrition is a key aspect in the training of a football player. And a good residence must have an adequate diet adapted to the nutritional needs of the athletes.
Safe and healthy environment: The residence must be a safe and healthy place for the players, with hygiene and safety measures that protect the health and well-being of the athletes.
Spaces for study and leisure: In addition to training and matches, players also need time to study and rest, so a good residence should have adequate spaces for these activities.
Community and emotional support: The residence is also a place where players can bond with their peers and receive emotional support, which can be crucial in their development as footballers and as individuals.
In short, good accommodation can make all the difference in the development of a high performance football player, providing them with a suitable environment for their rest, nutrition, physical and mental preparation, and for their personal and social development.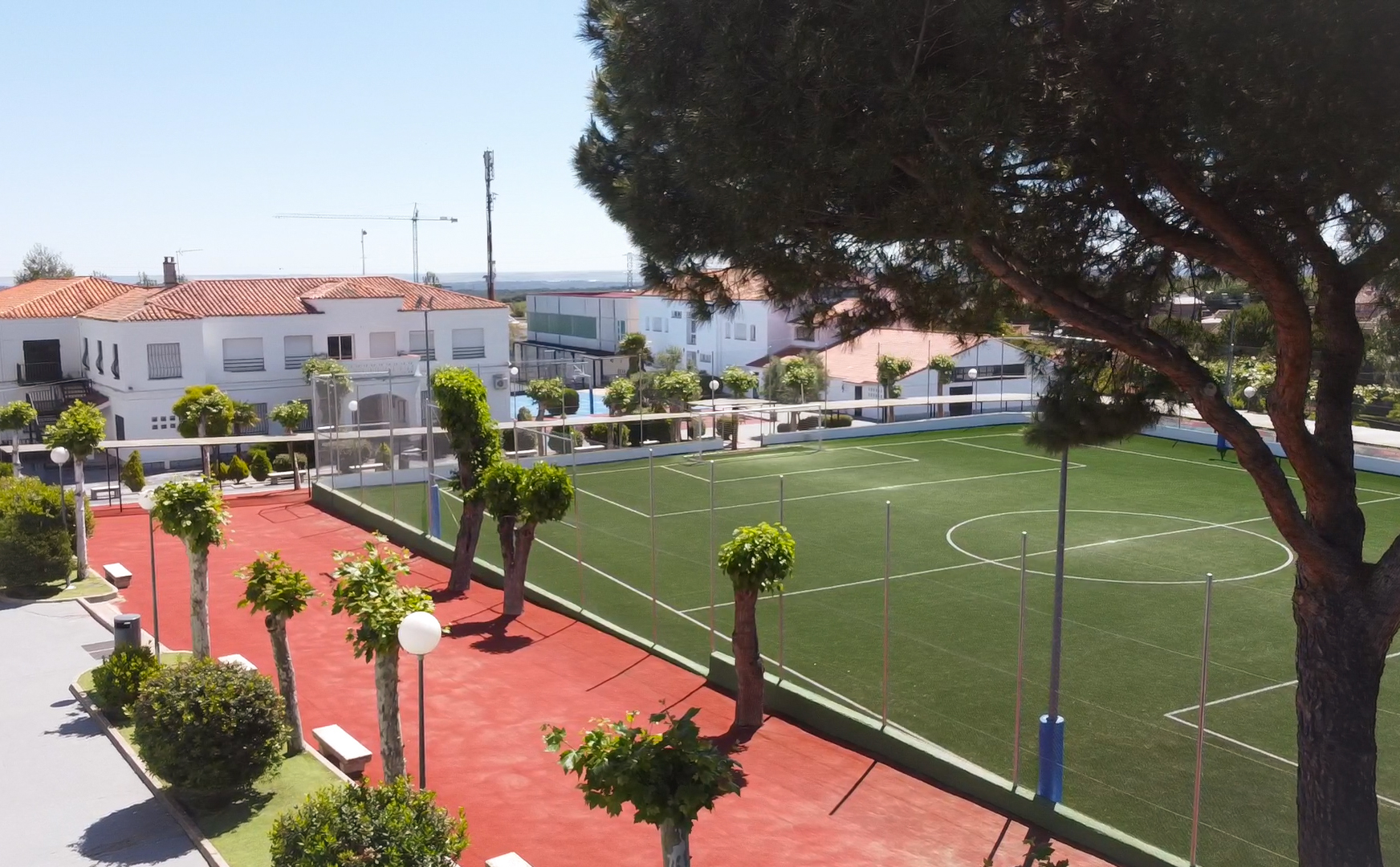 Accommodation at Casvi Football Academy
Casvi Football Academy is a high performance football academy located in Madrid, Spain, with accommodation designed for the players who train there. The Boarding School is located on the campus of the Casvi International American School, which has the following features.
Firstly, it is close to the sports facilities: The accommodation is located next to the sports facilities of the academy, which allows players to move around easily.
It has comfortable and safe rooms: The rooms are spacious, comfortable and safe, equipped with single beds and en-suite bathrooms.
In addition, the food is adapted to the athletes: The academy has a team of nutritionists who plan and supervise the meals to ensure that the players receive an adequate diet according to their nutritional needs.
Study and rest areas: Players have a study and rest room at their disposal so they can relax and concentrate on their academic tasks.
Finally, high technology and connectivity: The accommodation is equipped with adequate technology and connectivity to enable players to keep in touch with their families and friends, and to be able to complete football and study related tasks.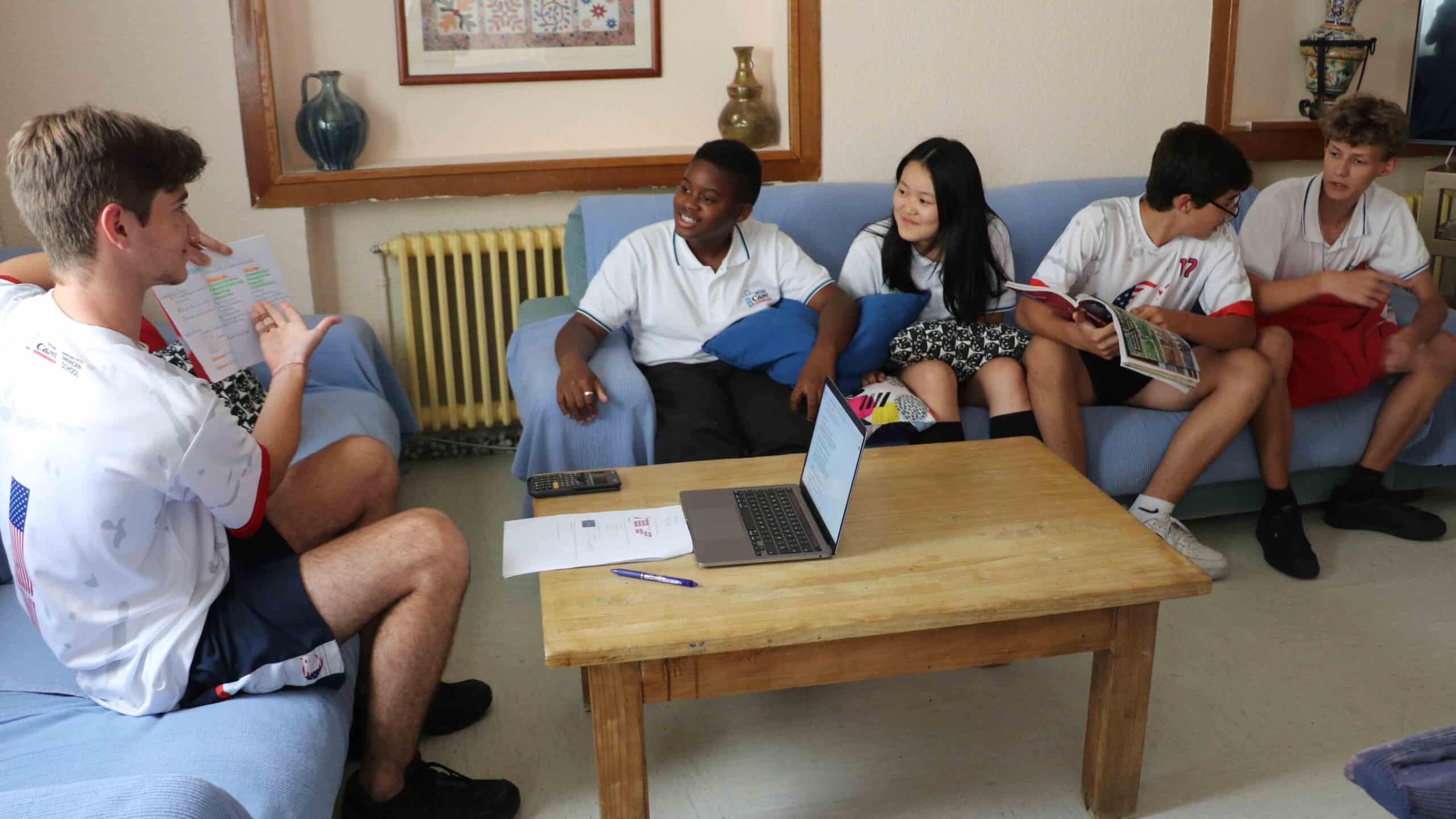 Casvi Football Academy, high-performance football academy in Madrid
Casvi Football Academy is one of the leading high performance football academies in Spain. It offers a complete training and development programme for football players, which combines academic teaching and high-level sports training. On the other hand, the academy has professional coaches with extensive experience in football and an innovative and personalised teaching methodology.
In addition, the Casvi Football Academy has first class sports facilities, accommodation designed specifically for the players and a team of nutritionists and sports medicine specialists to ensure the health and performance of the players. All of this makes the Casvi Football Academy an attractive option for players looking to develop their skills in a high-level, competitive environment.