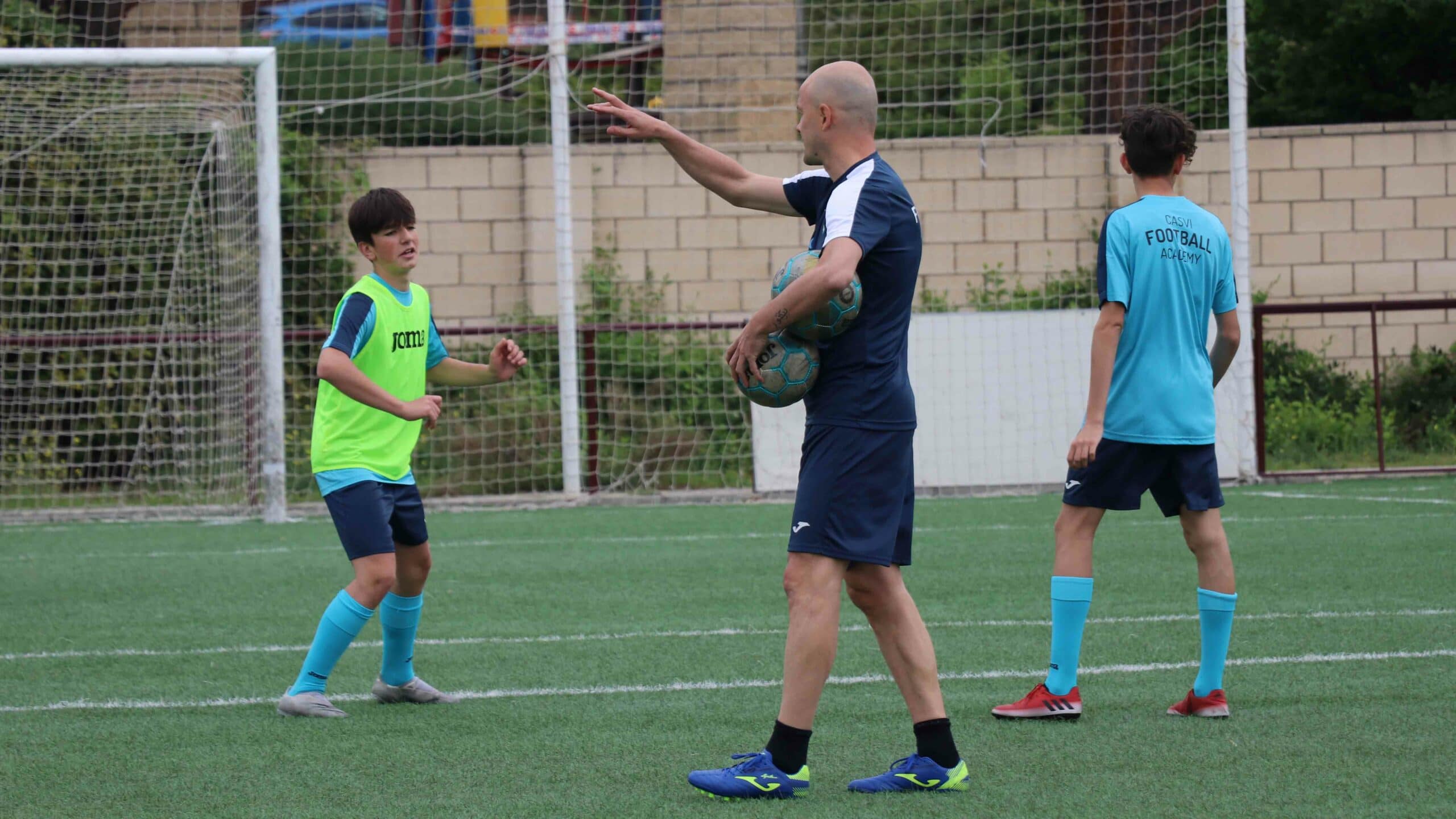 Improvement physical qualities at Casvi Football Academy
The improvement of physical qualities is fundamental in the age group of the players we work with at Casvi Football Academy. It's a High Performance Football Academy located in Madrid and aimed at boys and girls aged between 12-16 years old. At Casvi Football Academy the youngsters live a unique experience in one of the best environments for the practice of this sport. It is integrated as a perfect whole in the Casvi Group of Schools. And in the search, also, for academic excellence, they can study at both the Colegio Privado Internacional Eurocolegio Casvi and Casvi International American School.
An example of how we work on improving physical qualities is shown in this video. In it we can see how, starting from a strength circuit, we transfer it to a real football situation in which different aspects related to the game appear.
On an offensive level, we work on how to handle situations of superiority in the final third in which our objective has to be to score a goal.
Overmore, on a defensive level, in situations in which we are at a disadvantage, we will learn how to time ourselves. Also how to profile ourselves; on the other hand. Moreover, how to direct our opponents to the outside; and how to communicate with our teammates. And finally, how to compete in actions with a numerical disadvantage.
Improvement of physical qualities and prevention of injuries in CFA
The physical component is a determining factor in today's football. Therefore, the main objective of Casvi Football Academy is that the players reach their optimum physical level. In this way, the progression in the work mark their evolutionary moment. Also, by the work capacity that each one can assimilate.
For this, in this high performance football school in Madrid, we will focus on two fundamental objectives:
Improvement of physical qualities. Improving qualities such as strength. This one is the most important to develop in the search for a good locomotor functioning and prevention of the risk of injury. Also, along with other specific football qualities such as agility or coordination, makes our players much more complete athletes. This allows them to have a much more effective football growth when it comes to achieving their great dream: to be a professional footballer.
Injury prevention. Injury prevention is one of the bases of the individual programmes that are developed for our players. In this way, at Casvi Football Academy we accompany them in this process of integral improvement, minimising the risk of injury as much as possible.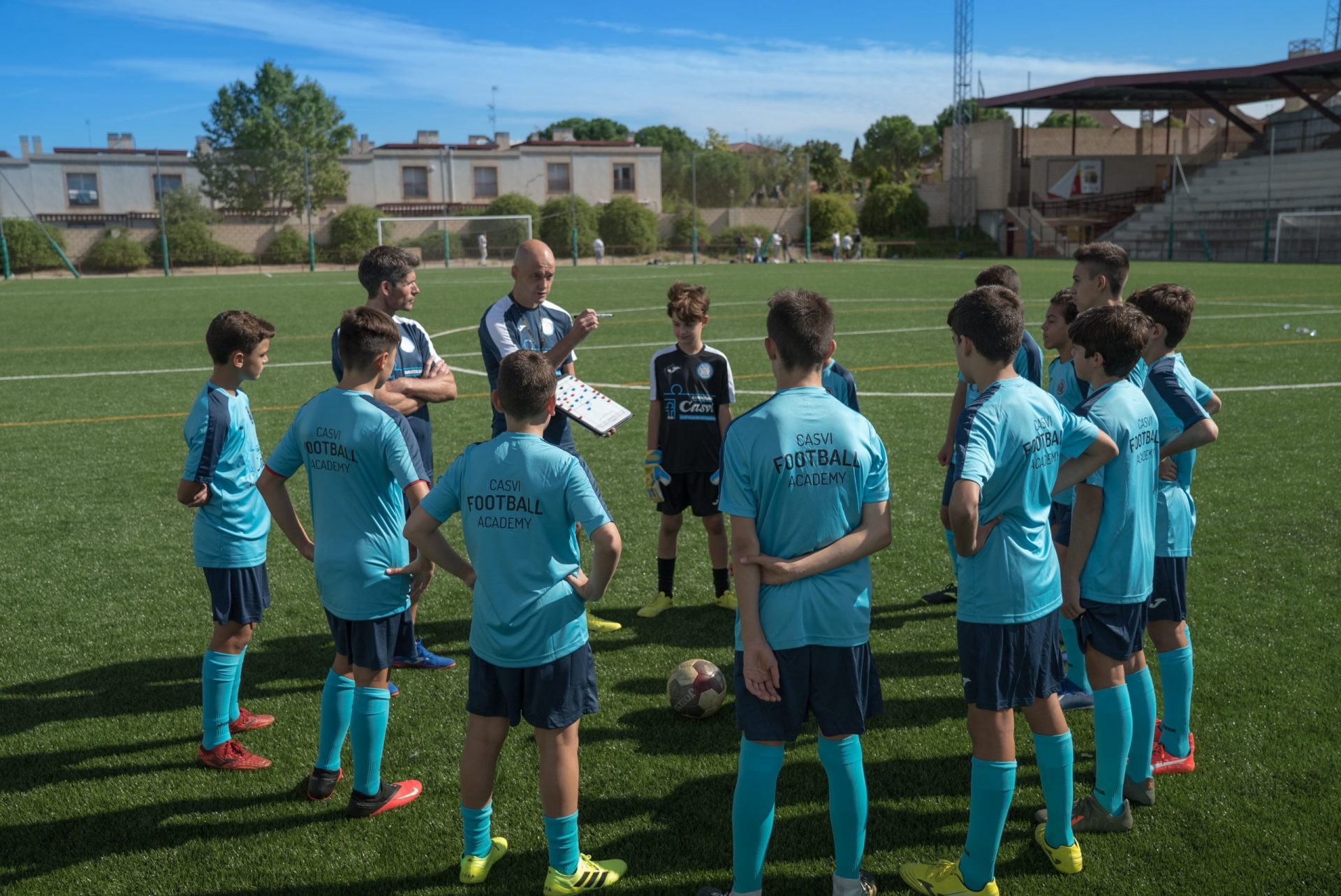 Throughout the course, initial and control tests will be carried out, which allows the Casvi Football Academy to adapt the training loads according to the needs of each player.
The professionals of the Sports Science area of the Academy will organise all their work to adjust the physical preparation to the evolutionary moment of each player.