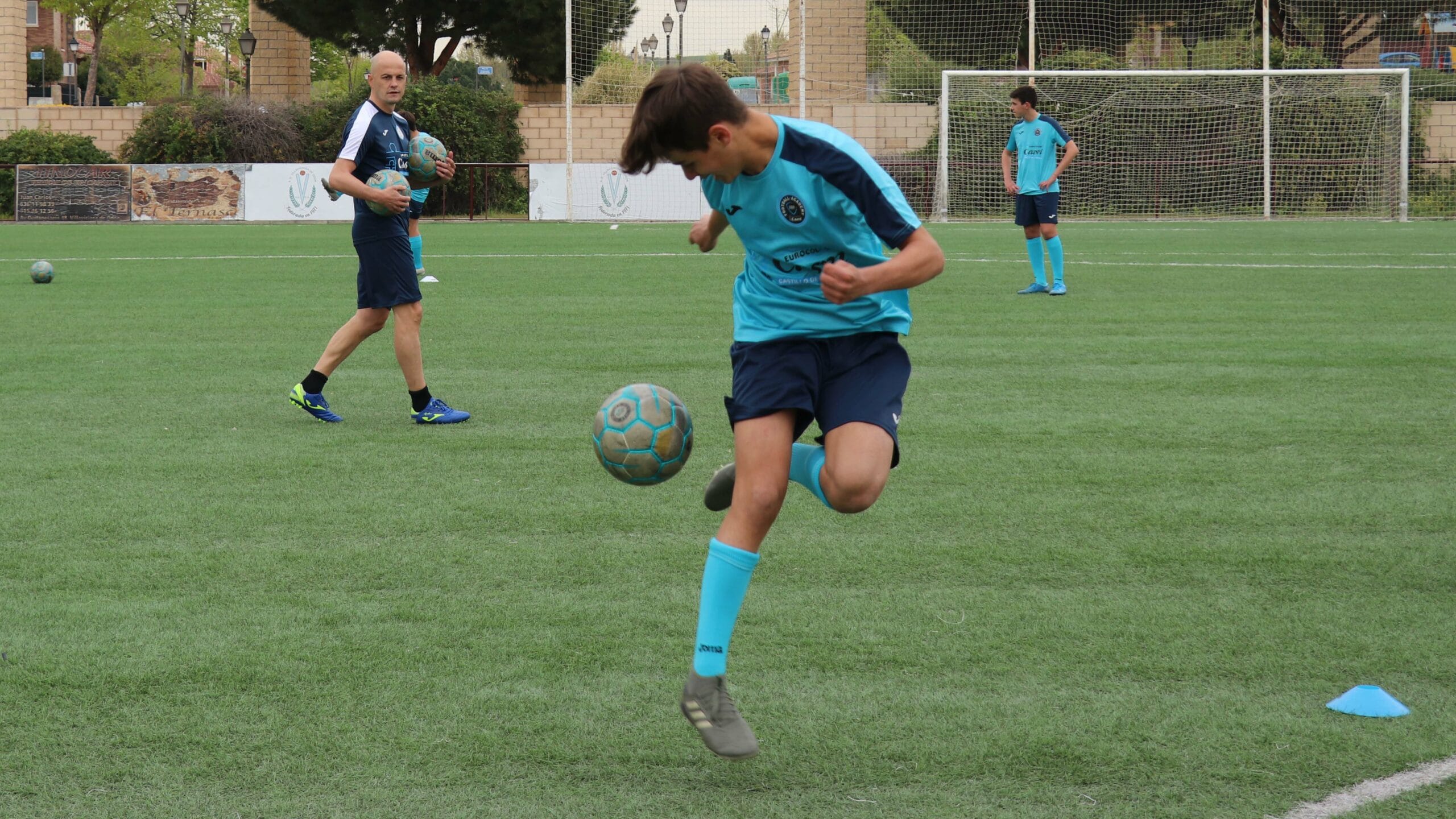 Sporting and educational talent for children – Casvi Sport Academy
How to make the most of our child's talent in sports without leaving studies aside
In our soccer academy for children we know how important it is to perfectly combine sports development with studies. For that reason, our efforts are oriented to try to obtain the maximum performance in both facets. We also want them to keep intact their illusion of becoming an elite player, but achieving the best academic results.
In the Casvi Group of Schools we are committed to an international, quality education that offers students unforgettable experiences. Every year we love to see how teenagers and children from all corners of the world come together to take the International Baccalaureate. Meanwhile, they follow our sports program, combining classes with training in an optimal way for their physical and intellectual development.
Sports and education always go hand in hand
As we all know, the professional life of an athlete is much shorter than that of a person who is dedicated to another profession. Hence the importance of having a good academic foundation, once the sports stage is over, to be able to resume studies, or continue along the career path you want.
In the Casvi Group of Schools we believe that an integral education, both sporting and academic, must always seek excellence. On the one hand, so that the students achieve the maximum sports performance and consolidate themselves as professional players. On the other hand, so that they have a high quality education with which to develop their full potential in the specialty of their choice.
In our International Baccalaureate, students can choose between two options. The one taught under the American system in our facilities at Casvi International American School, in Tres Cantos (Madrid). Or the one we offer under the Spanish system at the International Private School Eurocolegio Casvi, in Villaviciosa de Odón (Madrid). Both modalities are approved by the International Baccalaureate Organization.
More concretely, the students of both centers who wish to become elite soccer players will attend our Casvi Football Academy, located in our center in Tres Cantos, to follow the training and classes of our technical staff.
In short, the perfect way to combine two dreams. The dream of any child who wants to be a soccer player is to have a good coach who teaches him/her to extract all his/her potential and to progress day by day at an individual and group level. And that of any parent is that, at the same time that their child learns all the concepts of soccer, and little by little becomes a professional player, he or she also manages to get good grades and pass the academic courses with flying colors.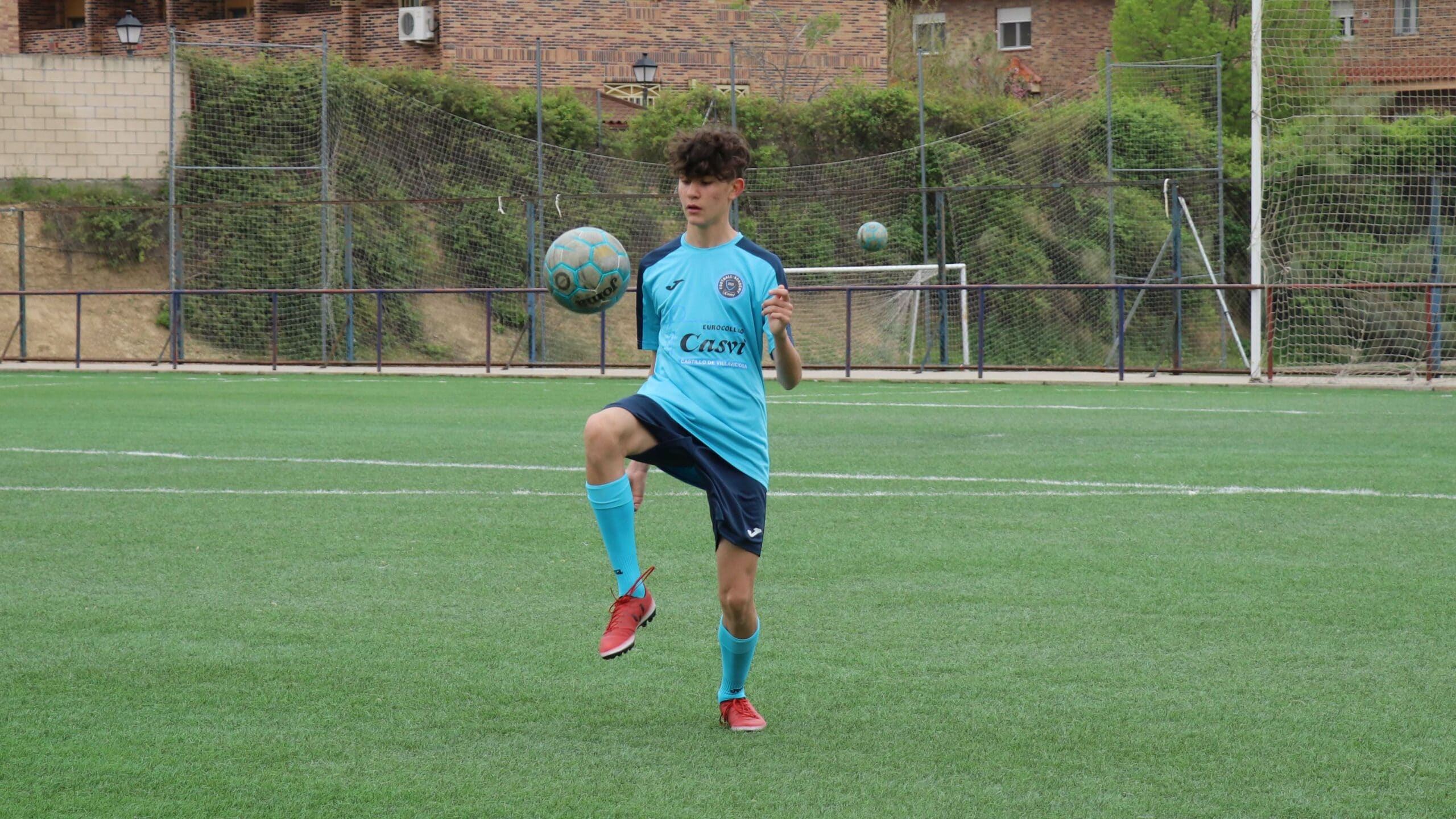 In the Casvi Group of Schools our objective is clear. That both parents and children fulfill these desires by providing the best facilities for their learning, both athletically and academically. That children have fun and increase their performance in every training and match. And that they obtain the best development at an intellectual level. Our idea is to forge professional soccer players that reach the elite. We also want to help the children to generate concerns that will allow them to start a promising professional future when they finish their sports career.
Why is Casvi a safe bet to work on the educational and sporting talent of boys and girls?
Since 1985, Casvi has been committed to an education of the highest quality. We have always adapted to the new times and to the new demands of parents and students. Currently, the International Baccalaureate is the basis of our academic project. With it, we have managed to achieve excellence. To this we add another of our basic pillars: the high sports performance of our Casvi Football Academy. A program that not only teaches students to become professional soccer players of the highest level. It also teaches them to combine sports and academic discipline with the best results.
Finally, another of our contributions, which we consider of vital importance for the intellectual and emotional development of the students, is the opportunity to live day by day with teenagers from other countries of the world, with different languages and cultures. The objective is to share life experiences that will undoubtedly mark a before and after in the personality of each child.
With these three simple guidelines, our educational and sports project aims to provide society with people with an outstanding education at all levels. During the school year, students will stay in our residence with full board. Always with staff at their disposal and with all travel, insurance and school supplies included. In addition, they will also have at their disposal specialized professionals for everything they need. And not only in the sports field (coaches, doctors, psychologists), but also in the academic field (teachers, personal tutors, etc.).
If you want to know our facilities, do not hesitate to visit us. In Casvi, our goal is that your child becomes not only a great soccer player, but also an elite person in the future. We are waiting for you!