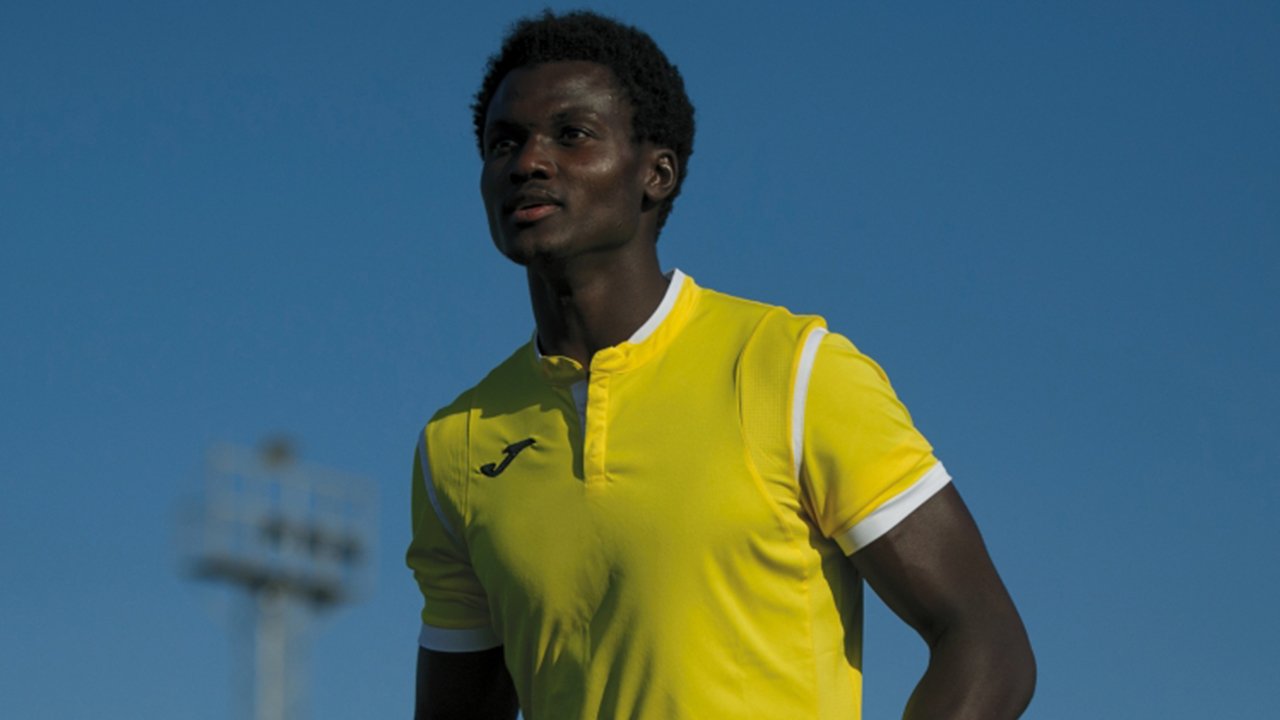 CASVI FOOTBALL ACADEMY AND JOMA CROSS PATHS
CASVI FOOTBALL ACADEMY AND JOMA HAVE REACHED AN AGREEMENT SO THAT THIS SPANISH BRAND SUPPORTS OUR YOUNG ATHLETES IN THEIR PATHS TOWARDS THE FOOTBALL'S ELITES.
Joma is a benchmark in sports gear at an international level. An increasing number of clubs, federations and sportsmen choose Joma due to the quality its materials, designs, customer service and image of the Spanish brand as evidenced by its growth over recent years.
The sports brand Joma was founded in 1964 in a small town, Portillo (Toledo). Only two decades later, it already was the national leader in football gear. Besides, Joma is responsible for innovations such as coloured football boots. They may be common today, but let us not forget that until the 90s, completely black boots were the standard choice. It was then that, thanks to its "Colour in Football" campaign, with Alfonso Pérez and Fernando Morientes as two of the main supporters of this project, Joma marketed its boots in different colours, an idea that was later taken up by the other brands.
That is why Joma has exponentially grow over the last decade ranking as the third most important international brand in football gear in 2019 . This feat has not been achieved by sheer chance, but it is a reward to the commitment, effort, work, investment in R&D and the loyalty of its customers. There is no denying that sports gear is Joma's biggest success. Clubs and athletes play, train and compete with the products of this Spanish reference brand, enjoying their excellent quality every day.
The brand's international expansion has allowed it to grow in many sports at both professional and amateur levels. Today, more than 120 countries have entrusted Joma to provide its players with the necessary sports gear.
In fact, Joma is the leading brand in sports gear for track & field, paddle and football, among other sports. It must be highlighted that Joma was in charge of the design and manufacturing of the clothing for the IOC and the Spanish Athletics Federation during the Rio Olympics in 2016. Likewise, the Spanish brand will also be in charge of the clothing worn by the members of these organisations during the upcoming Tokyo Olympics. Also, the Spanish National Rugby Team, the Spanish National Handball Team, the World Paddle Tour and the Royal Spanish Football Federation also choose Joma to dress their athletes.
There are three clubs in La Liga that have the honour of displaying Joma's logo in their gear: Villarreal CF, Getafe CF and SD Éibar; as well as several other teams in the Second Division. Likewise, this reference Spanish brand is chosen by many football clubs and national teams in four out of five continents, including some of the most important European leagues.
Tennis players of the stature of Juan Carlos Ferrero, Feliciano López or Pablo Carreño, and footballers such as Roque Mesa, Jaume Domènech, Frederic Kanouté or Nano Rivas himself, Sporting Director of Casvi Sport Academy, have trusted Joma as their sports brand.
In short, Joma is the leading brand of sports gear in Spain, something it has been proving for years. The materials, designs, customer service and image of the brand, together with its personalised service, have made it a benchmark at a national and international level.