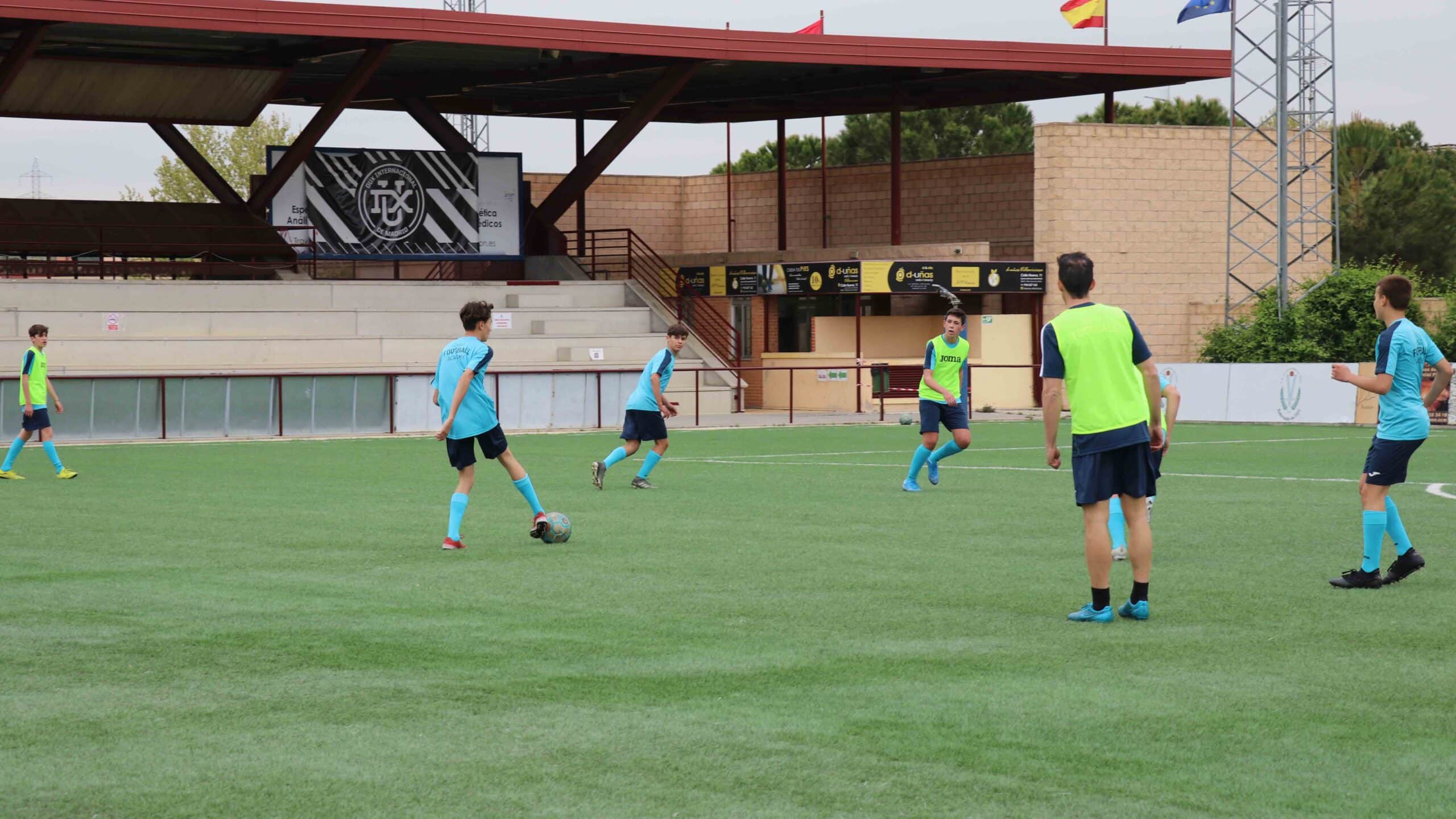 CFA Today: Offensive evolutions
Offensive evolutions in football refer to the different strategies and tactics that a team employs to advance towards the opposing goal and score a goal. These can include different technical-tactical aspects such as passes of different distances, controls, lateral crosses, mobility of the player without the ball, occupation of the area and finishing. The aim of offensive evolutions is to create goal scoring opportunities and to destabilise the opposing defence in order to score.
This type of task can be directed, so that the group is given the exact sequence of the evolution and the initial starting point in terms of positions. In this way, they are left free to decide how to get the ball into finishing areas.
How to improve offensive evolutions to become a professional footballer
There are several ways to improve offensive developments in football, including:
Improving players' individual technique, including accuracy in passing, dribbling and finishing.
Work on coordination and communication between players to foster understanding and connection on the pitch.
Practice different systems of play and tactics to adapt to different situations and opponents.
Encourage creativity and improvisation on the field. This allows players to make independent decisions and take advantage of attacking opportunities.
Conduct specific training in attacking developments, including possession drills, quick transitions and finishing.
Analyse the team's performance in previous matches to identify areas for improvement and adjust strategy accordingly.
Building players' confidence and attacking mentality. Understandably, this motivates them to constantly look for attacking opportunities and not be afraid to take risks.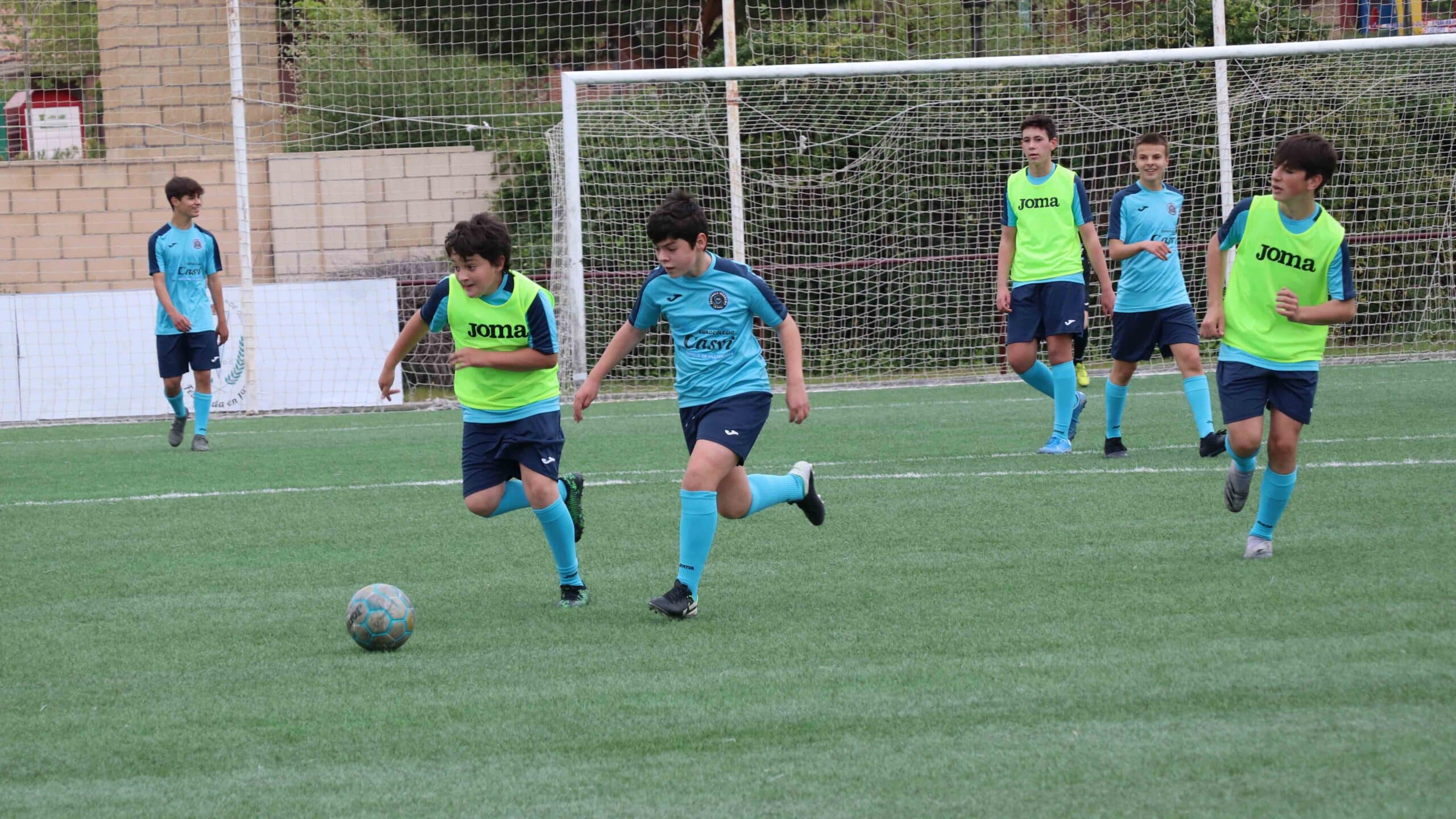 How offensive evolutions are worked on at Casvi Football Academy
At Casvi Football Academy, offensive developments are worked on in a comprehensive and progressive manner, combining different technical, tactical and physical aspects. Some of the methods used are:
Specific training: Specific training sessions focus on possession, quick transitions, finishing and other areas relevant to offensive developments.
Match simulations: Training matches are held in which the importance of possession and attacking in different game situations is emphasised. This allows players to practice decision-making and teamwork in real situations.
Video analysis: Video analysis tools are used to review the team's performance and detect areas for improvement. This is done on offensive evolutions as well as other aspects of the game.
Individual and collective tactics: The individual tactics of the players are worked on, as well as the collective strategies for attacking. The aim is to encourage creativity and improvisation on the pitch.
Physical training: Specific physical training is included to improve speed, endurance and agility. These are all important aspects for successful offensive evolutions.
In short, the Casvi Football Academy works in a comprehensive way to improve offensive evolutions, focusing on technique, tactics, teamwork and physical conditioning.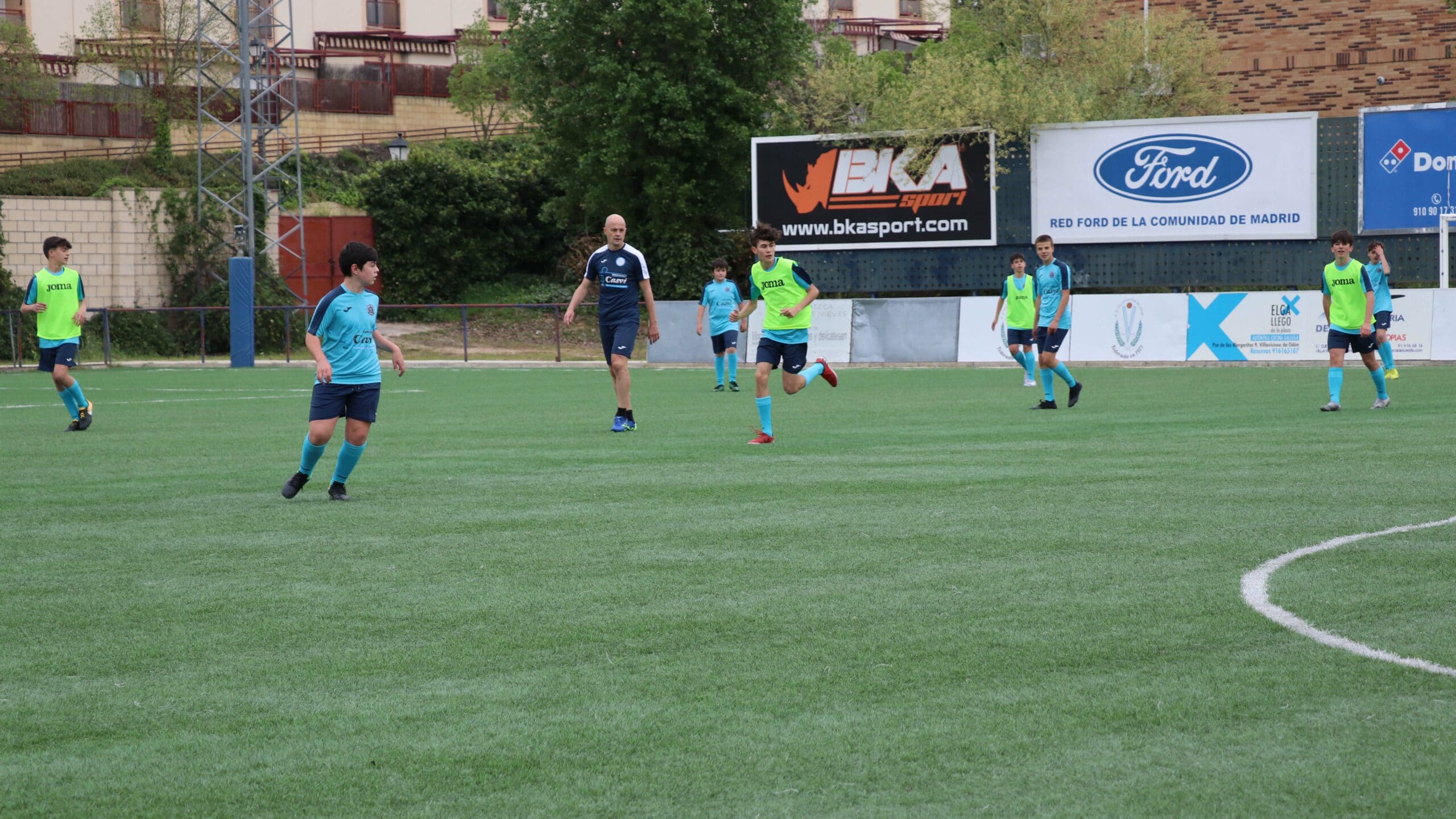 What sets the Casvi Football Academy apart from other high performance football academies?
There are several characteristics that differentiate Casvi Football Academy from other high performance football academies. Some of the most outstanding ones are:
Firstly, a focus on holistic training: Not only in terms of football, but also in terms of their personal and academic development. Players receive quality education and are supported in their emotional and social development. This therefore helps them to achieve a balance between academic and sporting life.
Also, an innovative training methodology: Casvi Football Academy uses an innovative and personalised training methodology, designed to optimise the performance and individual development of each player. The coaches are highly trained and use state-of-the-art tools to improve the players' technique, tactics, physique and mentality.
First class facilities: The Casvi Football Academy facilities on the Casvi International American School campus are first class. They are equipped with all the necessary tools for high performance training. In addition, they are designed to provide an optimal, safe and comfortable training environment for the players.
Competition opportunities: Casvi Football Academy players have the opportunity to compete in the best youth football leagues and tournaments. They do so at both national and international level. This allows them to practice their skills and compete against the best teams and players.
Finally, a team philosophy and values: At Casvi Football Academy we promote a team philosophy and values, encouraging work ethic, solidarity, respect and commitment. This helps players to develop not only as sportsmen and women, but also as people of integrity and respect.