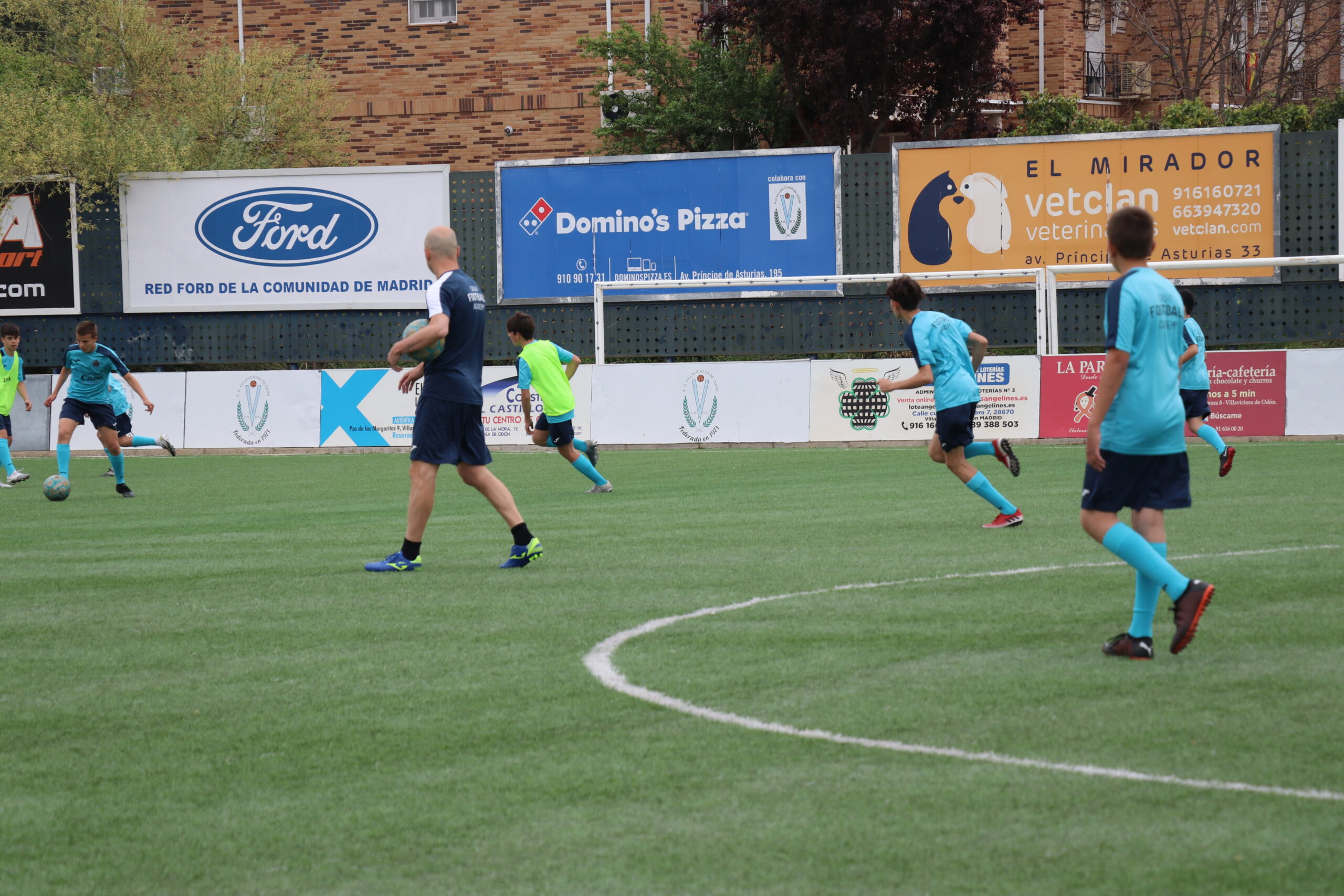 The Gear of Success: Specialised Coaches at the Casvi Football Academy
A real boost for the development of young football talents.
At the heart of Casvi Football Academy, one of the most renowned High Performance Football Schools in Spain and, of course, in Madrid, lies a fundamental pillar for the success of young talent. This is none other than the highly qualified coaches who specialise in the development of emerging footballers. These professionals play a vital role in providing quality instruction, focusing on the individual growth of each player and guiding them on their path to success in the world of football.
Highly trained and specialised youth development coaches
Everyone at Casvi Football Academy is proud to have a team of elite coaches, carefully selected for their experience, knowledge and passion for the game. These professionals have undergone rigorous training processes and hold recognised certifications in the field of sports coaching and youth development. Their dedication and commitment to the growth of young players is evident in every training session.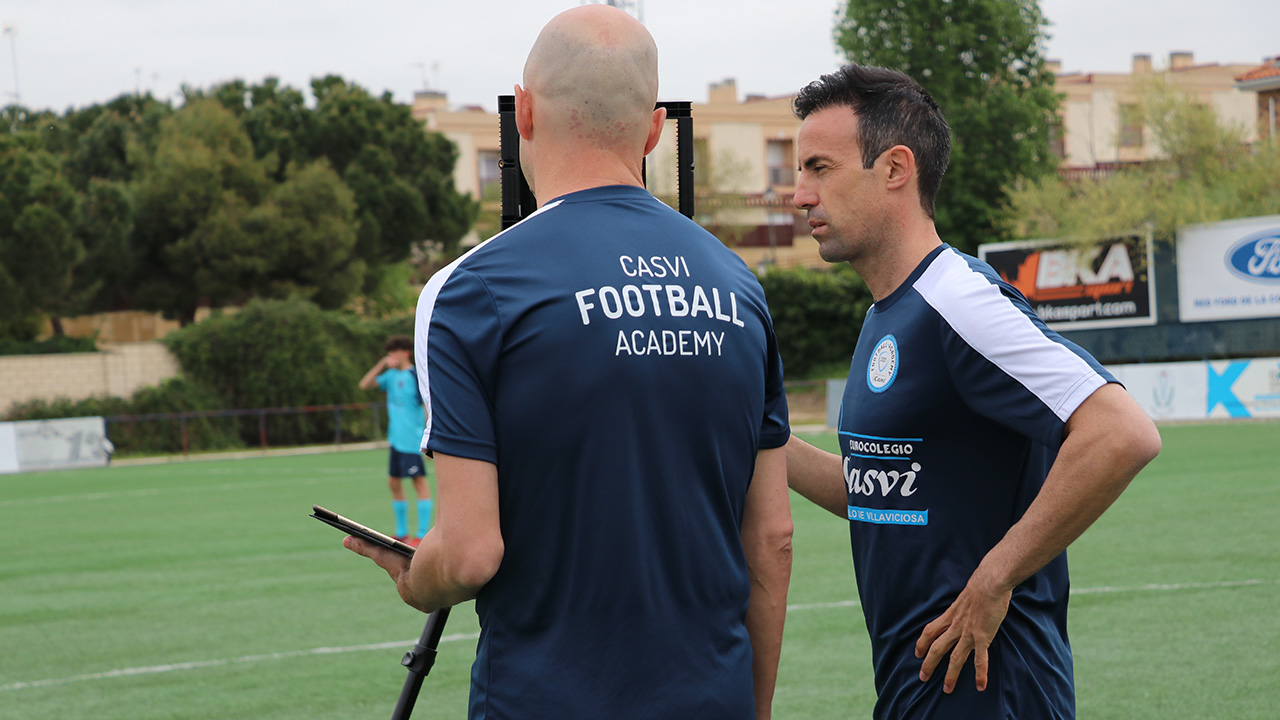 Quality Instruction: Fostering Skills and Individual Growth
At Casvi Football Academy, quality instruction is a fundamental pillar.
Specialist coaches work closely with players to develop and hone technical, tactical and physical skills.
Each training session is carefully designed and tailored to the individual needs of each player, recognising their strengths and areas for improvement.
In addition, coaches foster a positive and challenging learning environment, where players are encouraged to explore their full potential.
They stimulate creativity, tactical thinking and smart decision-making on the pitch.
This personalised attention allows each player to grow holistically, developing both their football talent and their personal skills.
Guiding for success: Holistic approach and emotional support
The coaches at the Casvi Football Academy understand that success in football is not just about developing technical skills. They also focus on the emotional and mental well-being of young players. They build trusting and supportive relationships, providing guidance in times of pressure and helping players overcome obstacles.
In addition, they emphasise the importance of sporting values such as teamwork, respect and discipline. Coaches promote an inclusive environment and camaraderie, where every player feels valued and supported. They are taught to handle competition in a healthy way and to set realistic goals, while building their self-confidence and instilling a resilient mindset.
Casvi Football Academy: A coaching academy of excellence
The dedication to excellence is not only limited to the players at the Casvi Football Academy, but is also reflected in its coaches. Many of them are former professional players with vast experience on the field. They have undergone continuous training and keep up to date with the latest trends and methodologies in sports coaching. This allows them to offer young players a first class football education.
In addition, the academy provides opportunities for coaches to continue to grow in their careers. Their participation in courses, conferences and professional development programmes is encouraged, allowing them to stay on the cutting edge and provide quality, up-to-date instruction to players.
In short, Casvi Football Academy's specialised coaches play a key role in the development and success of young football talent. Their experience, knowledge and holistic approach enable players to grow both athletically and personally. Through quality instruction, emotional support and guidance, these coaches help young players reach their full potential and guide them on the path to success in football and in life.