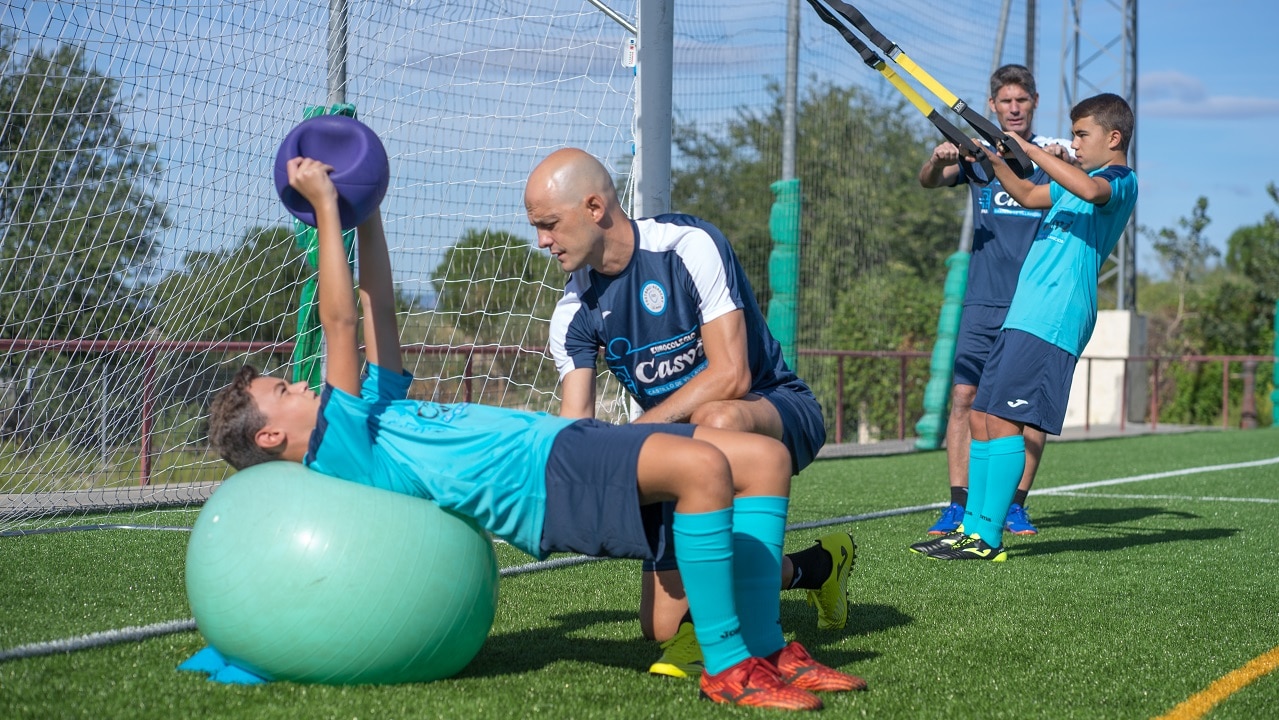 How to become a professional football player
Many kids want to become football players. They've played this sport since they were little, they watch it through the mass media or go to the stadiums. But, do they really know how to be a professional football player? What are the requirements for joining an elite football team? Do they know that it is a hard job and that very few achieve success?
We offer you 10 tips that can be obtained from an early age:
The passion for this sport will drive you to become a professional football player and to overcome negative and challenging moments. Don't become a football player because others want you to be.
Get to know the sport from all angles. Learn as much as you can about football. Read books, watch matches and DVDs, talk to football players and ask them their strategies and things they found useful as they moved through the ranks.
Start playing from an early age and train regularly. Start training as soon as you can.
Practice in different levels of experience. Choose the club you want to attend. The best option is a football academy, as they are in charge of training young players to help them become professionals.
Work hard and practice a lot. You should practice on a regular basis, plus you can combine it with your studies. This will help develop your talent and improve your abilities.
Be patient. Accept that the profession is a gradual process where you are always learning, developing technical skills, acquiring knowledge and getting to know people.
Assess game skills. Pay attention to your skills and which ones best suit you. Hence, think how those skills improve your teamwork and strengths in the game. You need to excel because there is a lot of competence. Let a trainer help you.
Communicate with your teammates. Show that you are good at communicating with others. Use your skills, express yourself in a clear way, and behave properly on the field. If you want to be a professional football player and are not a team player you won't succeed.
Exercise frequently, eat healthy, develop good sleeping habits, learn to take care of yourself, and avoid injuries.
Develop your mental strength. Prepare yourself to have short-term contracts, suffer injuries and to lose your skills. It could cause insecurity and fatigue. If you reach a high status, being in the public eye could be overwhelming. That is why, it is important to consult a health professional or a sports psychologist who can help you develop strategies, in case you haven't developed them yet. Learn from the very beginning that it is good talking to someone you trust instead of bottling up your feelings.