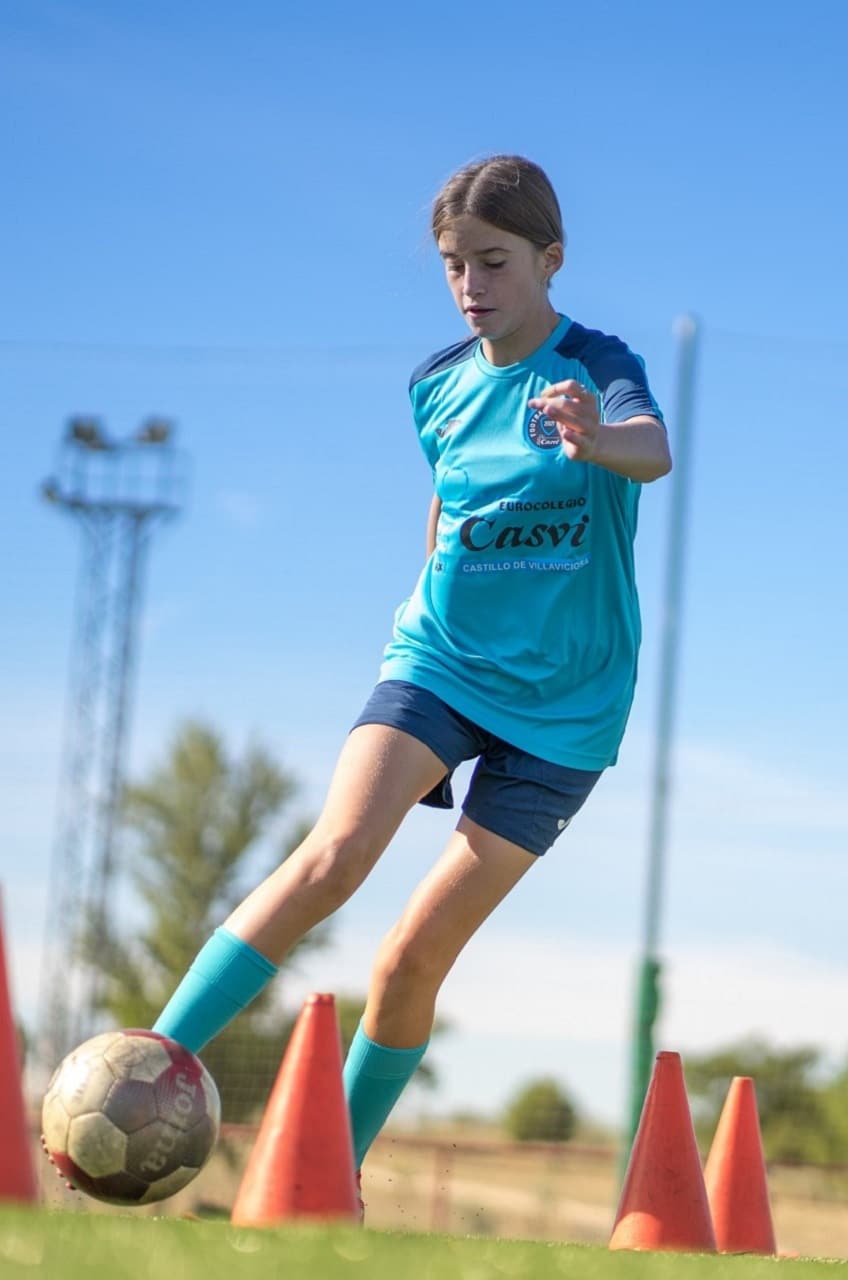 The importance of diet in sporting children
Casvi Football Academy aims to achieve maximum school and sporting performance in all the young people who form part of its organisation.
In recent years we have seen how competitive sport is starting at an increasingly younger age. We know how important a balanced diet is in the development of any young person who is growing up, but it is even more important for adolescents who play sport on a regular basis.
This diet is not only important to achieve optimal sporting performance, but it is also fundamental to accompany young athletes in their physical development, as well as to enable them to support the intellectual burden of continuing their academic studies.
Nutrition of an athlete
One of the fundamental aspects regarding nutrition for sports children is to ensure that they develop healthy habits in their daily lives, and that they understand the importance not only of a good diet, but also of good hydration. To achieve this, at Casvi Football Academy, not only do we value the work of our nutritionists, but we also consider the involvement of the coaches to be fundamental for a proper combination of nutrition and football.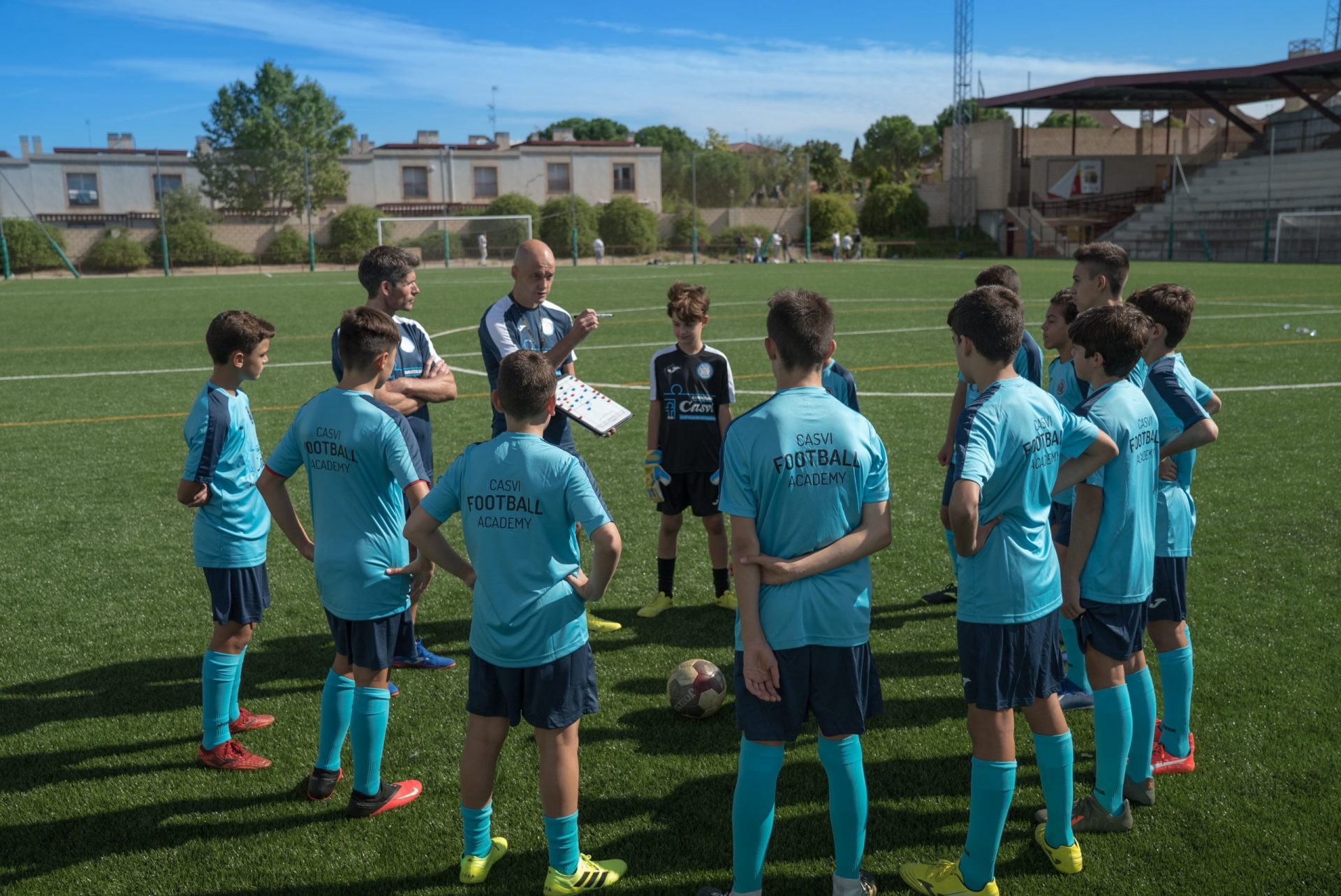 The contribution of a good diet and nutrition for children will be reflected not only in their sporting and academic performance, but will also be key in the prevention of injuries, a priority in such a demanding sport as football. Here again, nutrition and football are closely related.
More and more football academies are incorporating the figure of a nutritionist in their work teams. Through them, we carry out a study and monitoring of each of our players, and we advise families on everything they need to know about the nutrition of an athlete. We do this through training talks in which parents acquire basic notions of everything that is necessary for optimal development.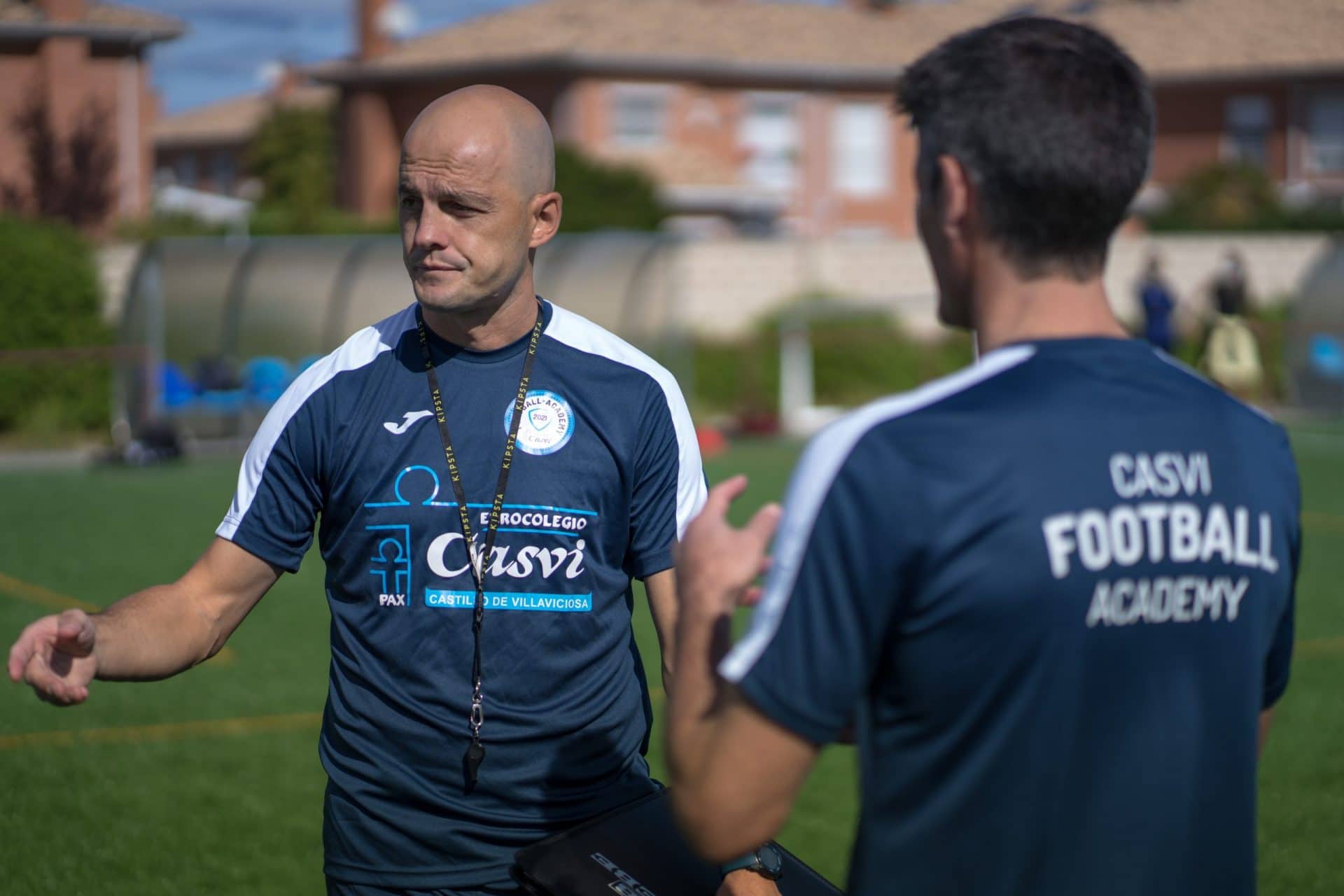 Sports nutrition manual
With regard to the general aspects that we must take into account in the nutrition of an athlete, we can highlight the following:
Meal times prior to training and competition.
Hydration before, during and after physical activity. Drinking a minimum of 1.5 litres of water a day is ideal.
It is important to replenish energy reserves as soon as possible after competition.
Sports nutrition and dietetics
With regard to more specific aspects of nutrition for children, the following should be noted:
During a prolonged session of physical activity, children need more caloric energy because they use more fat and fewer carbohydrates, a fact that has been demonstrated in the study 'Nutrition for child and adolescent athletes' by the University of Hamilton, Ontario.
All the nutrients of a balanced diet should be incorporated: proteins, carbohydrates, minerals, vitamins, natural fats, fibre and water. According to the Spanish Association of Paediatrics, the distribution of macro and micronutrients within the nutrition of a young athlete does not differ too much from the recommendations for the general population of children and adolescents: 50% of the caloric intake should come from carbohydrates, 12-15% should come from proteins and 30-35% from lipids.
In short, it should be emphasised that, for the correct development of our players and to achieve optimum performance in sport and academic practice, training is as important as food, hydration and, of course, rest. And for this, we must educate our children from an early age in everything they need to know about the nutrition of an athlete.
At Casvi Sport Academy everything matters and everything adds up to achieve excellence.