Casvi Football Academy is a High Performance Football Academy which has developed a comprehensive working method aimed at fully boosting the sports and academic performance of our players while shaping persons through football and a high-quality education.
Its facilities, Casvi's experience in the education, and the high level of the sports programme led by its ambassador Nano Rivas, make this project a safe bet in the training of our players.
THE DURATION OF OUR ANNUAL PROGRAMME IS 10 MONTHS.
WE INFORM YOU THAT THE ENROLMENT PERIOD FOR THE ACADEMIC YEAR 2022/2023 IS NOW OPEN.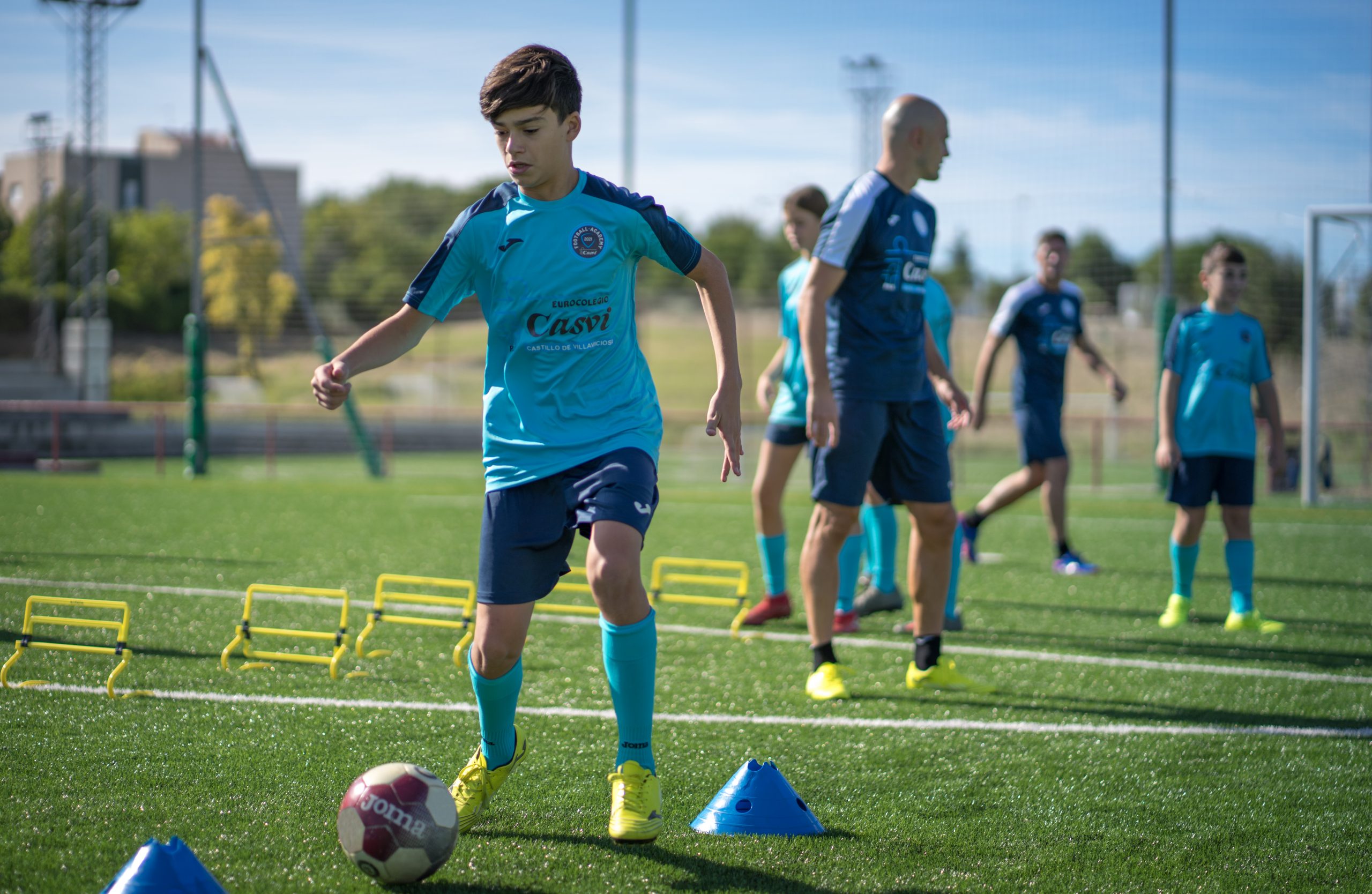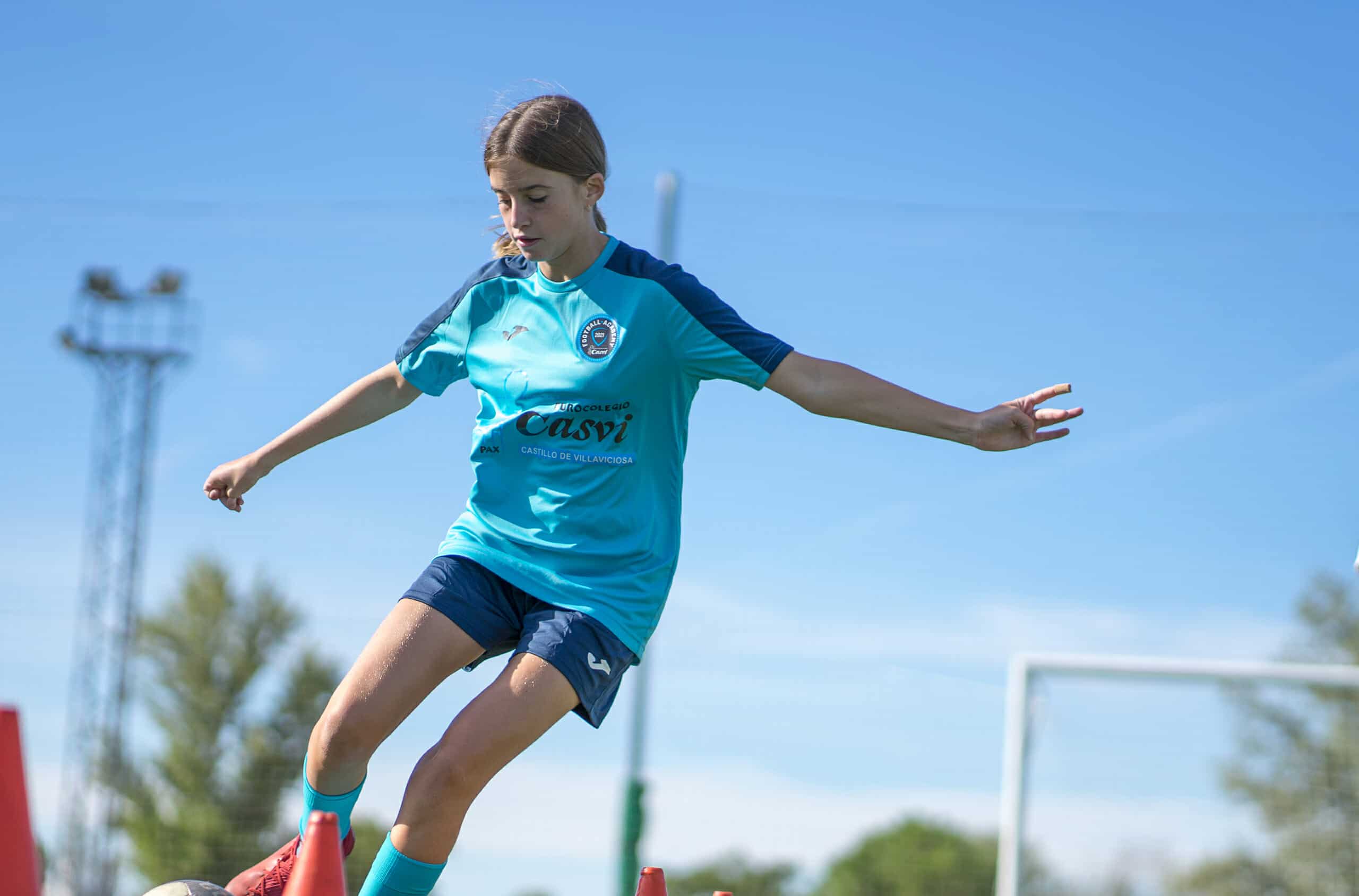 Those players interested in joining our Football Academy must undergo a previous screening process, where both academic and athletic aspects will be assessed.
Athletic requirements:
Recommendation letter from current club.
Video recording containing a game in which the player has participated.
Academic requirements:
Recommendation letter from current school.
Academic transcript corresponding to the last two years.
Casvi Football Academy is well aware of the situation being experienced due to Covid-19 worldwide. During all this time, we made the protection and care of our students our priority. We have guaranteed their well-being through the implementation of a protocol that can be consulted through the following link.
Read the PDF document containing Covid-19 Protocols
WE RELY ON OUR
EXPERIENCE AT THE TOP TO CARRY OUT

OUR

OUR

DAILY WORK
ANNUAL PROGRAMME
General characteristics
OUR ANNUAL PROGRAMME INCLUDES:
Full academic year at Eurocolegio Casvi Private International School or at Casvi International American School. Choose the International Baccalaureate system that best suits your needs.
Accommodation in a supervised residence hall; full board.
Health and travel insurance.
Initial medical check-up and physiotherapy and readaptation service.
6-8 weekly hours of training sessions on the field.
Initial nutritional assessment.
Development of a tailored physical conditioning plan.
Follow-up by the Psychology Department.
Full academic and athletic report at the end of the season.
Football Academy gear by Joma.
Transfers from/to airport.
The leisure and cultural plan includes periodic activities on weekends.
Not including: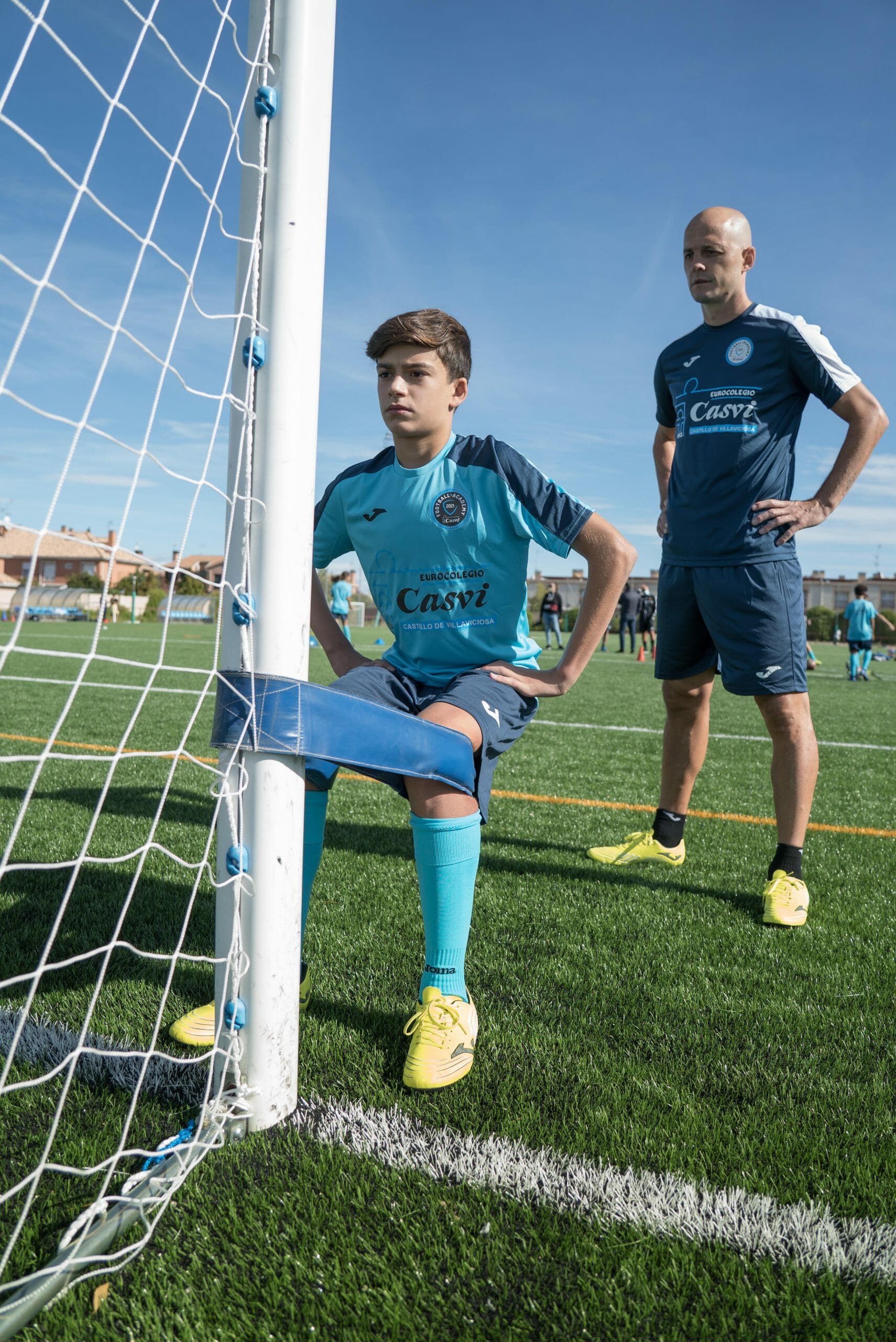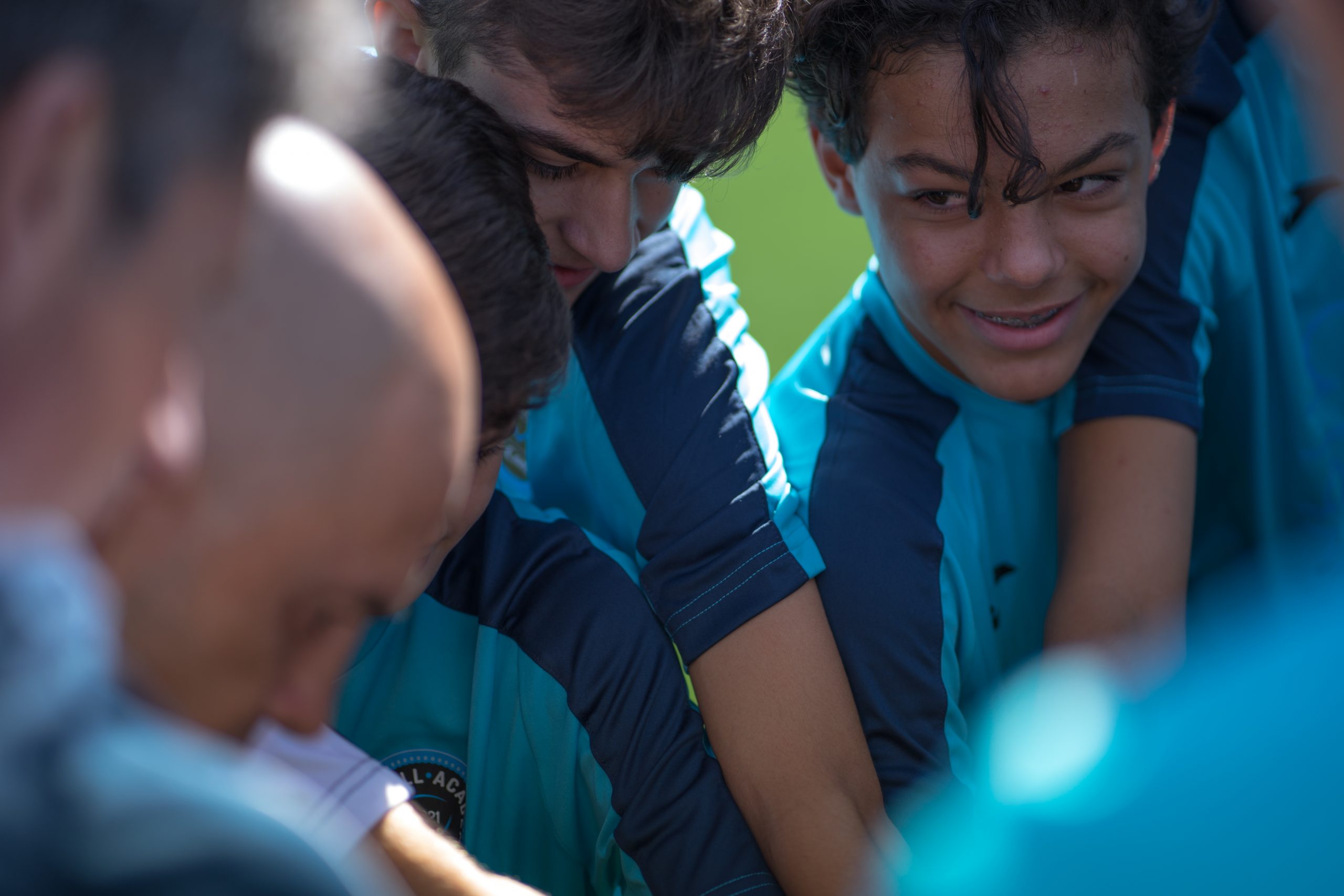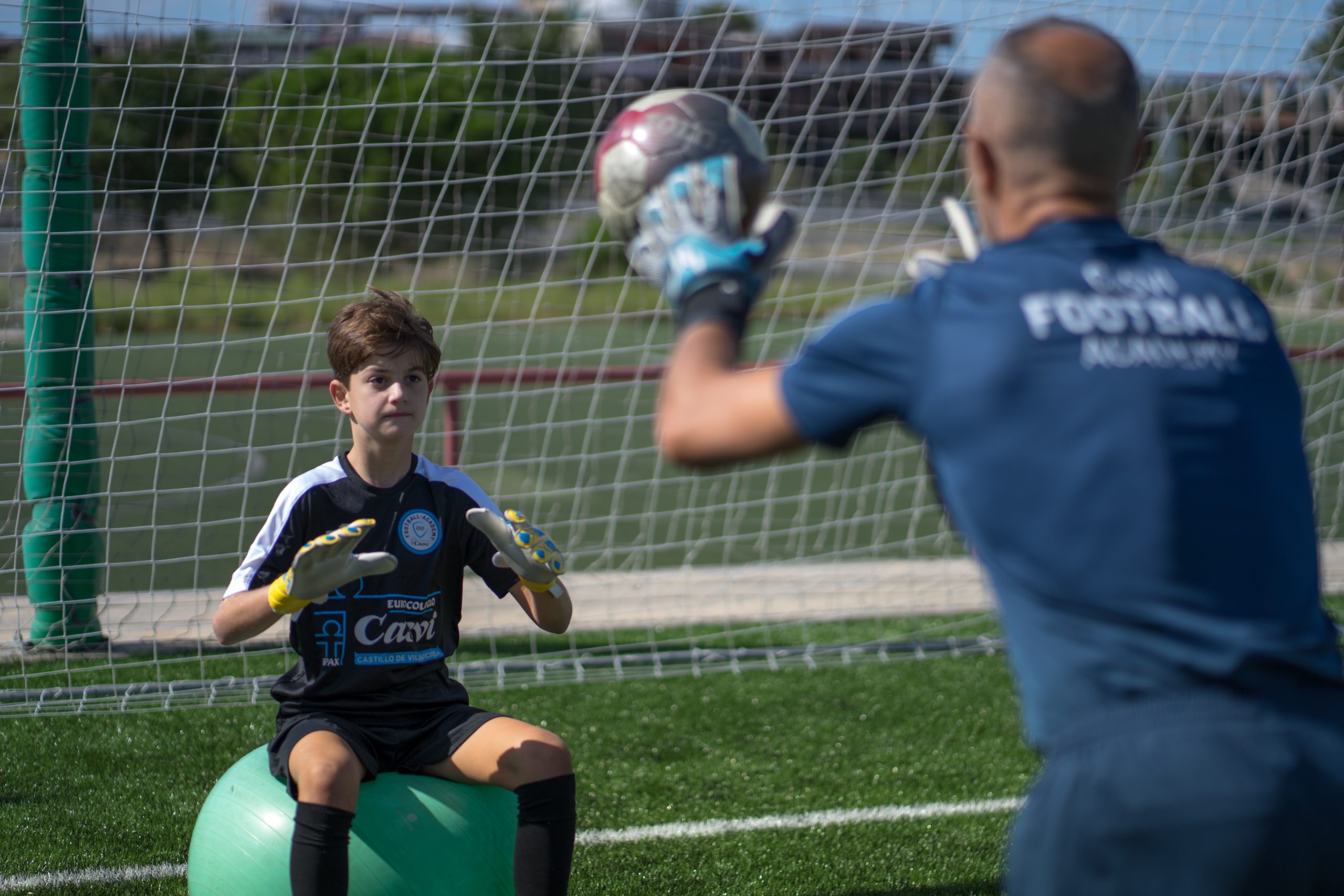 EXPERIENCE PROGRAMME
General characteristics
If you want to live a two week experience with your team in Spain, Casvi Football Academy will help you organise such experience in Madrid. We offer a 2-week programme for a minimum of 18 players, including:
Full board accommodation.
Transportation.
2 Training sessions with our technical staff.
2 Specific training sessions.
2 Exhibition games against other Madrid academies.
Visit to the Santiago Bernabéu stadium.
Visit to the Wanda Metropolitano stadium.
3 day-trip to Valencia (Transportation and full board accommodation included).
Travel insurance.
OUR PLANS DO NOT FIT YOUR REQUIREMENTS?
Contact us and tailor your experience.
PASSION MAKES US GROW


AND

AND

DRIVES

OUR

OUR

SUCCESS