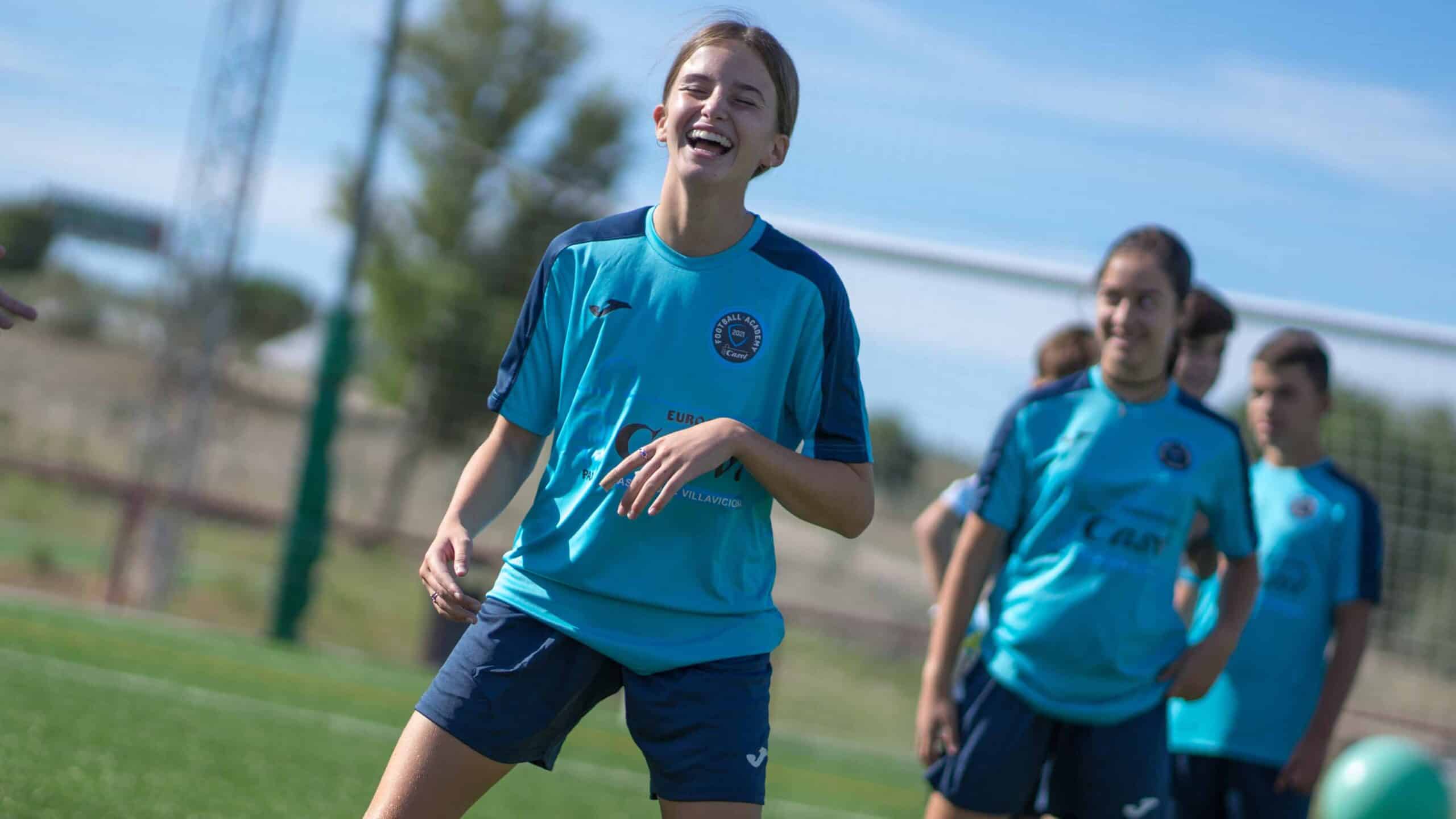 Keys to the boom in women's soccer in Spain
Women's soccer in Spain went almost unnoticed until very recently. Now everything has changed. Women's soccer in Spain is currently experiencing a golden age. It is so because of popularity, results, audiences and social and commercial support.
The 2019 World Cup is considered by many to be the turning point. From that moment on, women's soccer in Spain is occupying a preferential place and finally receiving the attention and support it deserves. What are the indicators that endorse the increase in its popularity? What are the keys? Is Casvi Football Academy betting on women's soccer in Spain?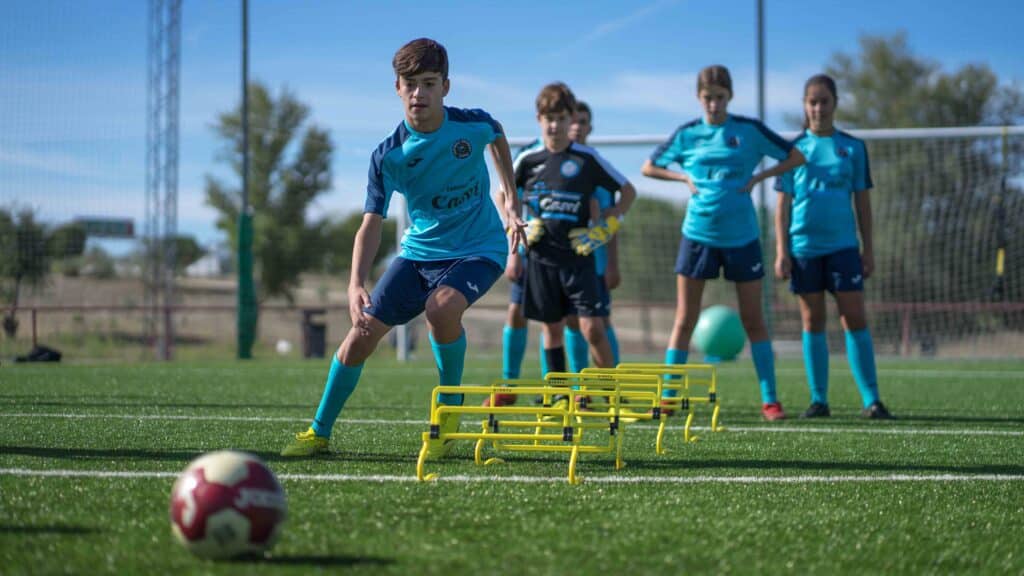 Indicators of the popularity of women's soccer in Spain
There are certain unquestionable facts that certify the rise of women's soccer in Spain:
The attendance records for women's professional soccer matches are continuous. In April 2022, the first leg of the Champions League FC Barcelona-Wolsburg match drew 91,648 spectators, a world record attendance.
News about women's soccer in Spain is already featured prominently in the main sports headlines, as well as in radio and television news.
Women's sports licenses in the Federation have increased. In 2014 there were around 45,000. In 2021, the figure rose to more than 67,000. According to the same data, soccer ranked fourth in 2021 among sports with the most women federation members. Only basketball, mountaineering and golf are above it.
Since March 2022, the women's professional league has become a real entity that governs this competition.
Normally, women's soccer matches were broadcast on YouTube and minor channels, often in streaming. Now it is channels like DAZN or RTVE that do it.
We have the best player in the world in our national team. The Spanish Alexia Putellas has won The Best title, as well as the Golden Ball in 2022.
In the Soccer Schools in Madrid, the presence of girls is becoming more and more common and the enthusiasm with which they practice their favorite sport grows in an evident way.
Spain is home to some of the most important women's teams in the world: Atlético de Madrid, Fútbol .Club Barcelona..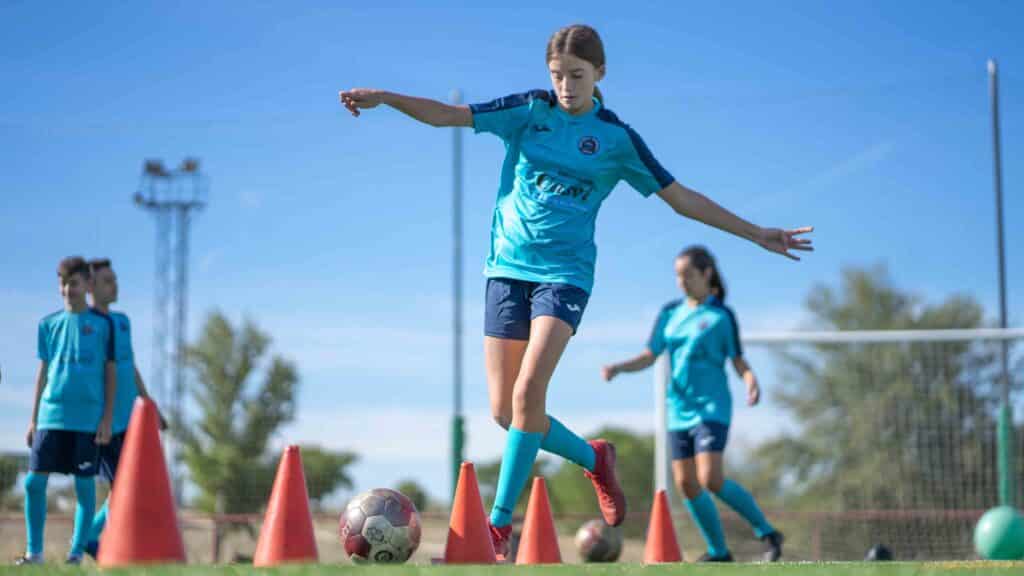 Factors influencing the success of women's soccer in Spain
The following aspects explain the popularity of women's soccer in Spain:
The best known teams in the Spanish league have bet on creating women's teams.
The women's First Division has generated enormous interest in some television channels, which have decided to broadcast the matches and have achieved high ratings.
The league is sponsored by large companies, which facilitates its promotion.
In addition to Alexia Putellas, players like Jennifer Hermoso, Mapi León or Irene Paredes, have become big stars like their male counterparts. In addition, they have not hesitated to ask for equal pay and rights with men. In Spain, a professional female soccer player has a minimum annual salary of €35,000, while that of men is €155,000.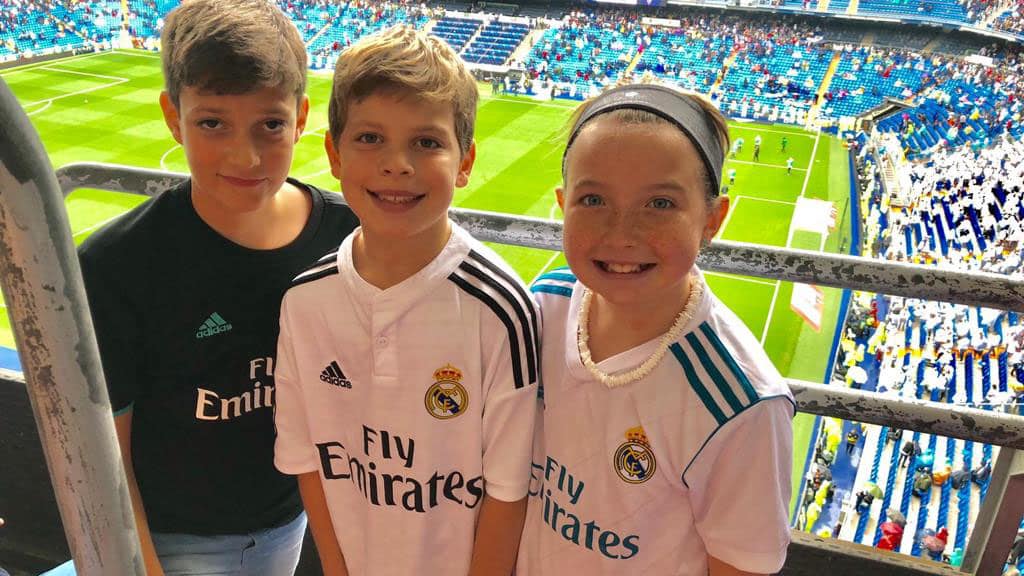 Casvi Football Academy
The girls already dream of becoming professional soccer players. To emulate those who are already their idols, as well as stars of Spanish women's soccer. This is why Casvi Football Academy works to fulfill those dreams.
Women's soccer is already present and, therefore, for Casvi Football Academy is a priority. It is a reality full of demand, future and growth. And for this, this High Performance Football School has the best means to achieve this goal. "No player is as good as all of them together", said Alfredo di Stéfano. And Casvi Football Academy has the best, led by Nano Rivas as ambassador of the Academy.
Professionals of the stature of Damià Abella or Vivar Dorado, will contribute their experience to the learning of these players through specific sessions. And so it will be thanks to a model based on three fundamental pillars: academic excellence, high sports performance and, of course, life experience.