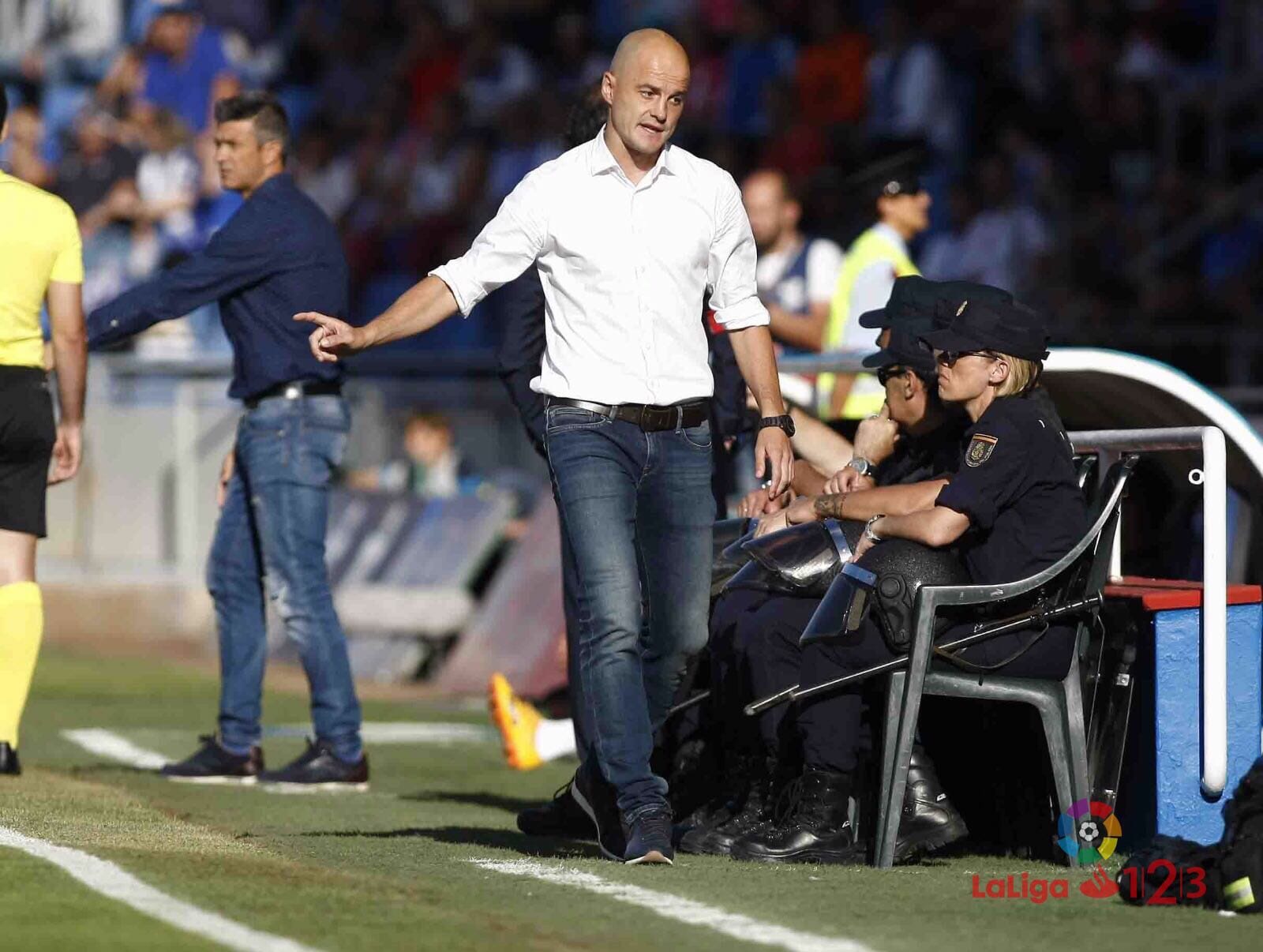 Interview with the soccer coach Nano Rivas
Victoriano Rivas Álvaro, known in the sports world as Nano Rivas, is an example of optimism and self-improvement. He's always shown it. First as a footballer, a period in which he was able to overcome two serious injuries, which never prevented him from playing in more than 200 matches in the 1st Division, and later as a coach, learning to be humble in both victory and in defeat. Now, he's our Casvi Football Academy Ambassador. A luxury for our future students who will find him to be a great role model.
Would you say you were the typical kid who was always kicking around a football?
Yes, that's very true. When I was 7, I started playing in the Sports Club of the Ciudad Real Football Team, where I'm from. But it was playing in the Caja Rural Alarcos Football Team, as a junior, when I got my big break. I signed with Atlético de Madrid. And you know what? They didn't sign me because they'd come to see me. They came to see a teammate and they liked me instead!
During your sixth season there, you get your first chance as a professional footballer: Signing with the Getafe Football Team.
At the time, the Getafe Football Club had just been promoted to the 2nd division. They were difficult times, though. In the first round, I didn't have the coach's trust, and I had to wait until the second round, and for a coaching change, to overcome this situation. But it was worth it because I managed to live, as the protagonist, three historic seasons in the Getafe, with the promotion to the First Division included.
Why did you decide, then, to sign with the Betis Football Club?
Because I understood it was a leap forward in my sports career: Signing with a club that had just won the King's Cup and was going to play in the Champion League the following year. For a player like me, who had just made his debut in the First Division, it was an opportunity I couldn't refuse.
However, in Seville came the first setback of your career in the form of an injury.
Yes, it was really tough. The first injury came shortly after arriving at the club, in a match against Chelsea, at the Champion League. That prevented me from enjoying the group stage. Then, the following year, with Hector Cúper as a trainer, I broke the cruciate ligament in a season when I was solidifying my position in the team as a starter. After recovering, I was transferred to the Real Valladolid Football Team, hoping to get more playing time.
Something that made you live, perhaps, one of the most bizarre situations of your life as a footballer, right?
That's right. It was the 08/09 season, and being transferred by the Betis Football Team to the Valladolid Football Club, it turned out that on the last match day we had to play against each other, due to the category rankings. I wanted to save my team from it. I had been playing with them all year. But I didn't want Betis to go down in the rankings either. Chances were that one of us was going to lose our position. But I was lucky enough to have been injured in the previous match, so I didn't find myself in the position of having to play that match, which would have been very difficult for me. Finally, we tied and Betis moved down in the ranks. And I didn't know whether to be happy or not. I had a contradictory feeling. The truth is I've cried just a few times when it comes to football and that day was one of them.
After your time at Levante, with which you got a historic lead in the BBVA league in the 2011–12 season, you decided to go and play in China. What a risk-taker!
At the age of 31, it was an incredible opportunity, both personally and professionally. The truth is I didn't even know where I was going, or how to place the city on the map. But they were two fantastic years, despite the unusual experience. During the two years I spent there, I lived in a hotel with the whole team. We had breakfast and lunch together. We did everything together. However, we got a team that was stuck in the middle of the rankings to get two fourth places, two Cup finals (the second we won), and even played in the Asian Champion League. An overwhelming success!
After your experience in China, you decide to hang up your boots and in 2015 you left to be an assistant to Vicente Moreno at the Gimnastics de Tarragona. What was that season like for you?
It was a period that helped me learn a lot from Vicente since it was a very good year when it comes to sports.We qualified for the play-offs and were on the threshold of being promoted to the first division, which would have been historic. But just that summer I was thinking about moving close to my family. Along the way, Ángel Torres appeared and offered me the possibility of leading Getafe B, and I went for it.
And here begins your non-stop run as a coach.
Yes, certainly. My first experience as head coach was at Getafe B. But before the season ended, Nastic tried to hire me for the last three match days, asking me to help them out. So there I went; we won the three games, and I saved the team. I was offered the chance to continue, but, due to personal reasons, I decided to return to Madrid. However, in January, they tried again and I could no longer say no. But again, when it comes to football, you never know. With three days to go, the same as when I first went there, I was dismissed. From there I went to Belgium to lead KSV Roeselare, and from there, back to China, as an assistant coach to Quique Sánchez Flores.
How do you prepare yourself as a coach, for always walking on a tightrope?
What I'm trying to do is live the same in victory and defeat. I try not to be affected by the results when making decisions, planning, selecting, addressing the players… You need to detach yourself from all that when it comes with football, the ups and downs of the results, and just focus only on what you can control. What happens outside is what causes you to make hasty decisions, and that's why it's better not to think about it. It's important to know that this is part of the game, so you have to focus on your work and that way you won't be consumed by it. And of course, accepting that you are part of a world where, if there are no results, you'll be the one to take the fall.
Without a doubt, you've lived a very intense life, athletically speaking, but you've also done a lot academically. Were you able to combine all that with professional football?
Sure I was. Although I have never worked as a teacher, it has always been one of my passions. During my studies, I used to spend hours looking for football training sessions for kids. But over the years, the idea of becoming a professional coach sparked my interest and then, once I finished college, I decided to enroll in football coaching courses. I used to watch all the interviews with football coaches I could find. Best of all, Casvi Football Academy will allow me to combine my two great passions: football and education.
Your profile as a player and coach closely resembles that of our students and the educational model of our school: internationality, open-mindedness, effort and self-improvement skills. How can all this contribute to our Casvi Football Academy?
As a footballer, I have undergone many changes in my professional career, which have required me to adapt quickly. Team changes, city changes… And if we take into account the fact that in the last years of my career these changes have been produced on an international level, you realize that this need to adapt has been even greater, because you have to cope with new countries, languages and cultures. The good thing is that all this has allowed me to become an open-minded person; to help me become aware of the importance of languages in education; and to help me empathize with others. All this will be of great help with children who come from overseas to Casvi Football Academy. It will allow me to know what they need to be able to adapt better, and help them when needs arise, for example if they miss their home, or feel depressed. We've all been there. I myself, at the age of 16, left home to play football and came to Madrid.
The children of Casvi Football Academy will be educated at the International Private School Eurocolegio Casvi under the International Baccalaureate methodology. Is that education given in the classrooms also going to help them athletically speaking?
The basis of the International Baccalaureate allows you to develop, among other skills, an open- mindedness and a critical and thinking mind, capable of solving problems effectively. And the truth is that, when you leave home, you need a lot of this kind of thing, because you are going to have to get along in scenarios which you were not used to. The International Baccalaureate helps you to be able to solve problems by yourself, to inquire and discover new worlds unknown to you. Something very useful if we transfer it to the world of football. If you are capable of all this and of adapting to different cultures and having teammates of different nationalities, over the years, when you have to live a similar experience through football, everything will be much easier. Having that academic support that the IB and a school like ours provide us with is a very good complement to all those children who one day want to become footballers.