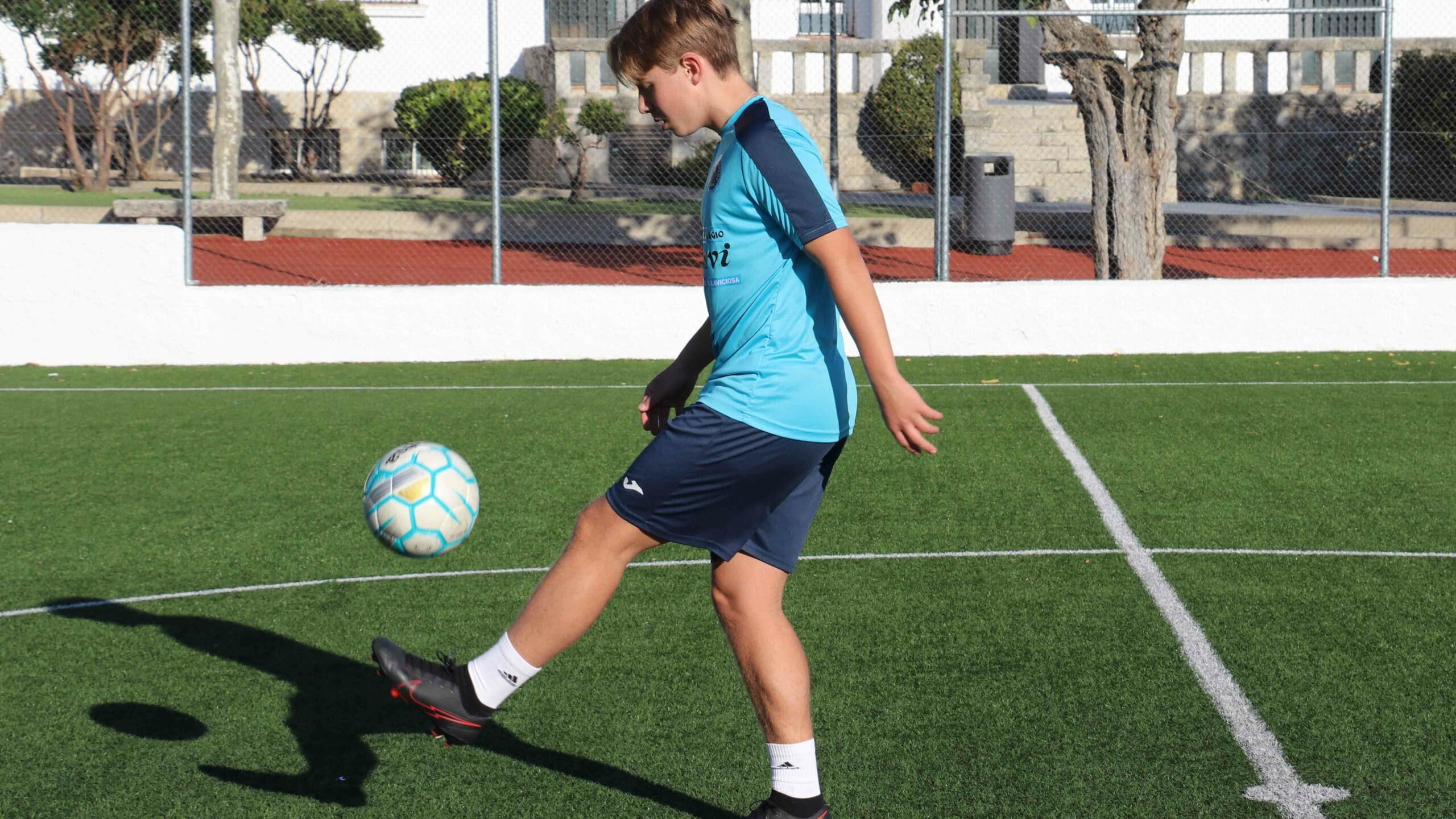 A working day at Casvi Football Academy
Casvi Football Academy is a Professional Football Academy. From the very beginning, offers the necessary tools to achieve academic excellence and sporting excellence. It is experience that has shown us how important it is for a professional sportsman or woman that the two go hand in hand. A circumstance that we constantly appreciate in what is their daily routine. How is a working day organised at Casvi Football Academy? What activities are carried out in the morning? At midday? In the afternoon? And what about the weekend?
In the morning…
A working day at Casvi Football Academy starts first thing in the morning, with breakfast. This is the first step before starting classes in accordance with the International Baccalaureate Programme. At Casvi International American School, if you have decided to study within the American System. Or at Eurocolegio Casvi International Private School, if they want to study in the Spanish System.
After that, at 12:30 there will be a break for lunch. For Casvi Football Academy, providing a balanced diet in a controlled schedule is fundamental for all sportsmen and women.
Midday…
After lunch, and after some time to prepare, our players will start their daily training in our football facilities. A day's work at Casvi Football Academy is always very productive.
By this cause, at Casvi Football Academy, we have our own methodology. It is developed based on the experience of the Academy's director, Nano Rivas. A former professional player in the Spanish First Division and the Chinese League. He is accompanied by a technical staff of excellent quality and with the same sporting background.
Firstly this is a comprehensive work methodology that aims to maximise the sporting performance of our players. To do this, we train all the variables involved in football that have to do with technical, tactical and game comprehension skills. As well as physical and psychological skills.
Secondly, for the development of all these skills, we have a method structured in different sections. They are broken down into:
Training.
Physical preparation.
Psychological preparation.
Nutrition and competition.
In the afternoon…
In a day's work at Casvi Football Academy this sporting methodology, with its corresponding work cycles. It is perfectly compatible with the academic timetable. Also with the competition periods. Flexibility is a maxim. The aim is to adapt to the needs of the students. Moreover, in the afternoons, they also receive reinforcement or support classes for the academic training received in the morning.
Therefore, for us, controlled and programmed sports work is fundamental. This makes it easier to introduce the youngsters, from the very beginning, to the systematic and rigorous way of working in a professional club.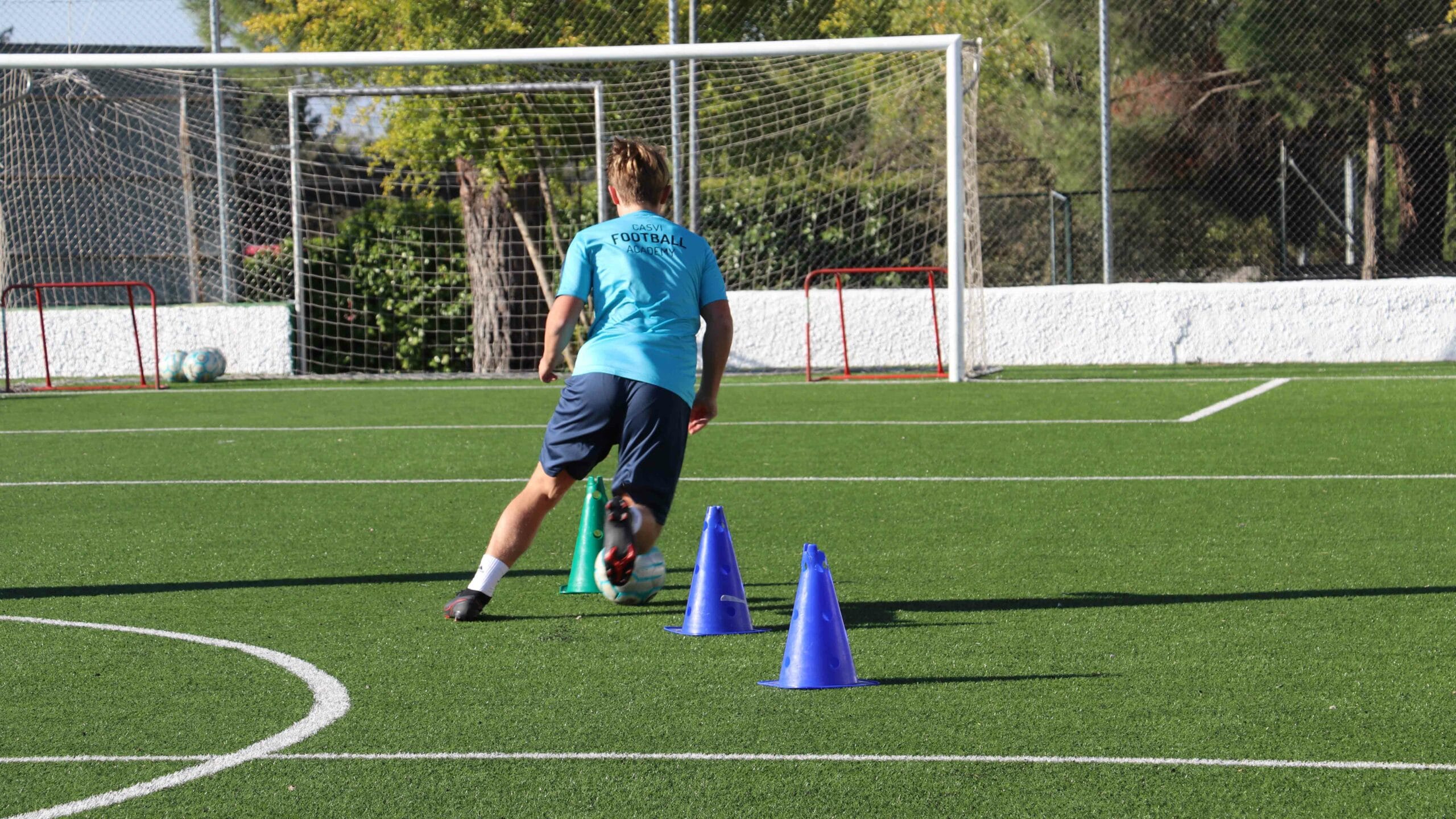 Weekends…
On Saturdays and Sundays the dynamic changes completely. And at Casvi Football Academy more importance is given to the life experience, leisure and free time, as well as cultural.
In the other hand. the Community of Madrid, with its capital city at the forefront as one of the most important cities in Europe. For example, tt will provide a wide variety of cultural, leisure and gastronomic. In short, each working day at Casvi Football Academy is integrated into a weekly schedule. Also, in which educational, sporting and vital excellence always go hand in hand.