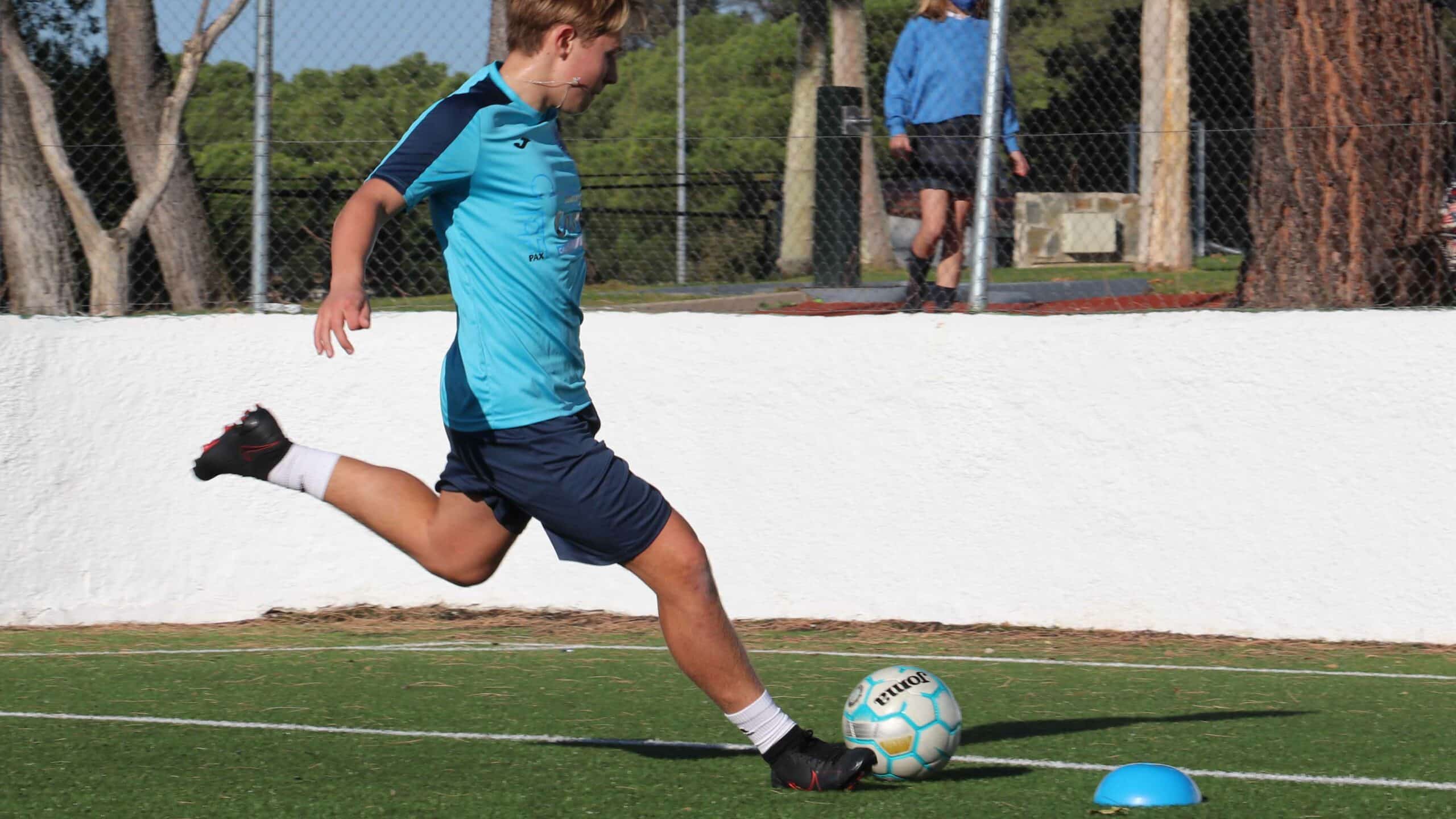 Technical figure, control and short passing at Casvi Football Academy
One of the tools used at Casvi Football Academy in the initial part of the session and that serve both for activation and to improve technical aspects, are the technical figures or passing figures. In this video we show you an example of a technical figure in which we work on control and the short pass. Two fundamental aspects in the combinative play of any team.
Duration of the Sports Programme
THE DURATION OF OUR ANNUAL PROGRAMME IS 10 MONTHS.
WE INFORM YOU THAT THE ENROLMENT PERIOD FOR THE ACADEMIC YEAR 2023/2024 IS NOW OPEN.
Sports requirements:
Letter of recommendation from current club.
Video of one of the player's matches.
Academic requirements:
Letter of recommendation from current school.
Academic record of the last two years.
OUR ANNUAL PROGRAMME INCLUDES:
Full academic year at Colegio Privado Internacional Eurocolegio Casvi or at Casvi International American School. All you have to do is select the International Baccalaureate model that best suits the needs of each of the players.
Accommodation in a supervised residence; full board.
Medical and travel insurance.
Initial medical check-up and physiotherapy and rehabilitation service.
6-8 hours of field training per week.
Initial nutritional assessment.
Development of individual physical training plan.
Monitoring by the Psychology Department.
Full sports and academic report at the end of the season.
Joma Football Academy clothing pack.
Transfer to the airport.
As part of the cultural and leisure plan, regular activities at weekends.
NOT INCLUDED: