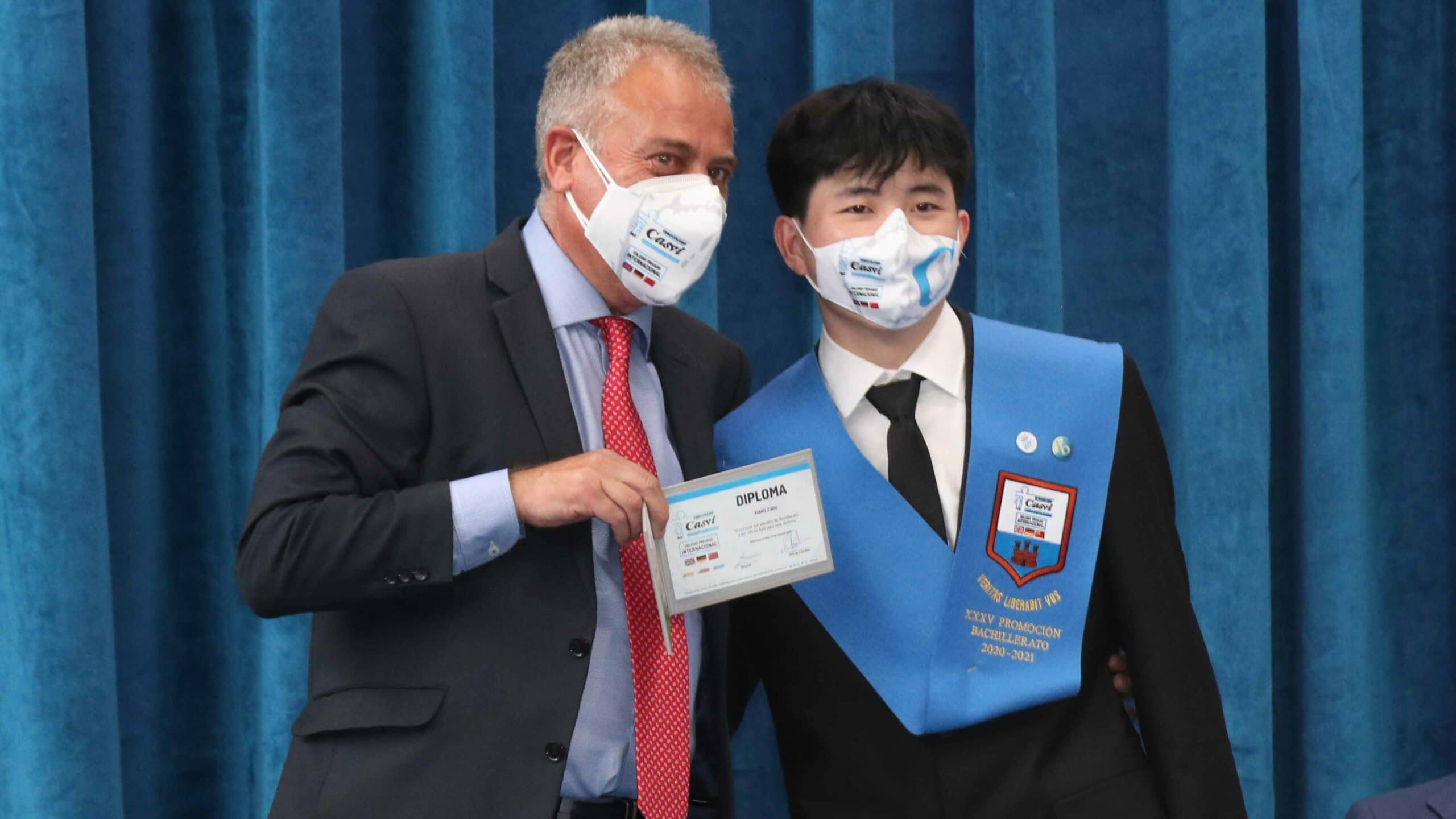 International students at Casvi
There are many and diverse advantages to the experience of living abroad. Advantages that international students benefit from at Casvi. Among them, living new experiences, getting to know other cultures, learning to be self-sufficient or preparing themselves for the needs of the international labor market of the 21st century… Also, being part of Casvi Football Academy. High Performance Football Academy located in Madrid, aimed at boys and girls between 12-16 years old, who want to live a unique experience in addition to combining their sporting growth with a quality education.
Reasons enough so that, every year, young people from all continents, decide to live with us a unique experience that they will never forget.
Our main mission is to make our students grow personally and intellectually. The objective is clear; to help them achieve a real advantage in university, in the working world, or in any real life situation through the detection and development of talent. And to do so with an entrepreneurial spirit and an ethical commitment to our society.
International Baccalaureate and global competence
Internationality at Casvi infers a global competence where cultural exchange, recognition of diversity, acceptance and mutual respect make up our DNA. Life at Casvi is an experience that, without a doubt, transforms the lives of our students.
Students come to Casvi from different countries: China, Venezuela, Russia, USA, Italy, Mexico, Portugal, Honduras… And each one of them has a personal story to tell.
MÓNICA ALEXANDRA ARDÓN CABALLERO (Venezuela).
I came to Spain to do 3rd Grade of Secondary Education but, in pandemic, I went back to my country. The best of all is that I continued teaching at Casvi, in this case, online. At the end of the confinement, which in my case was one year, I returned again to Casvi to study the Diploma Programme. I love this school and the methodology because it makes it easy for me to choose the subjects I want to study. Besides, it has helped me a lot to establish a connection with the rest of my classmates. What do I like the most? Although we speak the same language, there are many cultural differences. Knowing what distinguishes us from each other.
Thanks to them, we have been able to create a climate of internationality that adds to the methodology implemented in Casvi: the International Baccalaureate. With the implementation of its three Programmes (PYP, MYP and DP), our students live the experience of being part of an international community that will provide them with opportunities that will be essential for their present and future education.
From the moment an international student decides to begin their experience in our school, the entire educational community accompanies them throughout the process. This leads them to feel connected in a multicultural network, based on respect and tolerance. In addition, our international students have the possibility of attending additional classes, both in Spanish for foreigners and in the subjects taught in their class group.
ALEJANDRO ESCANCIANO DÍEZ (USA).
I was born and lived in USA most of my life. We moved back three years ago because of my parents' jobs and to be with family again. The change was great. The teachers helped me a lot to catch up with the subjects and to speak Spanish better. Also, I like the way of working here much better. In class we learn everything by playing. Living in two different countries has given me confidence, new learning, including languages… I recommend it because you can learn different cultures this way..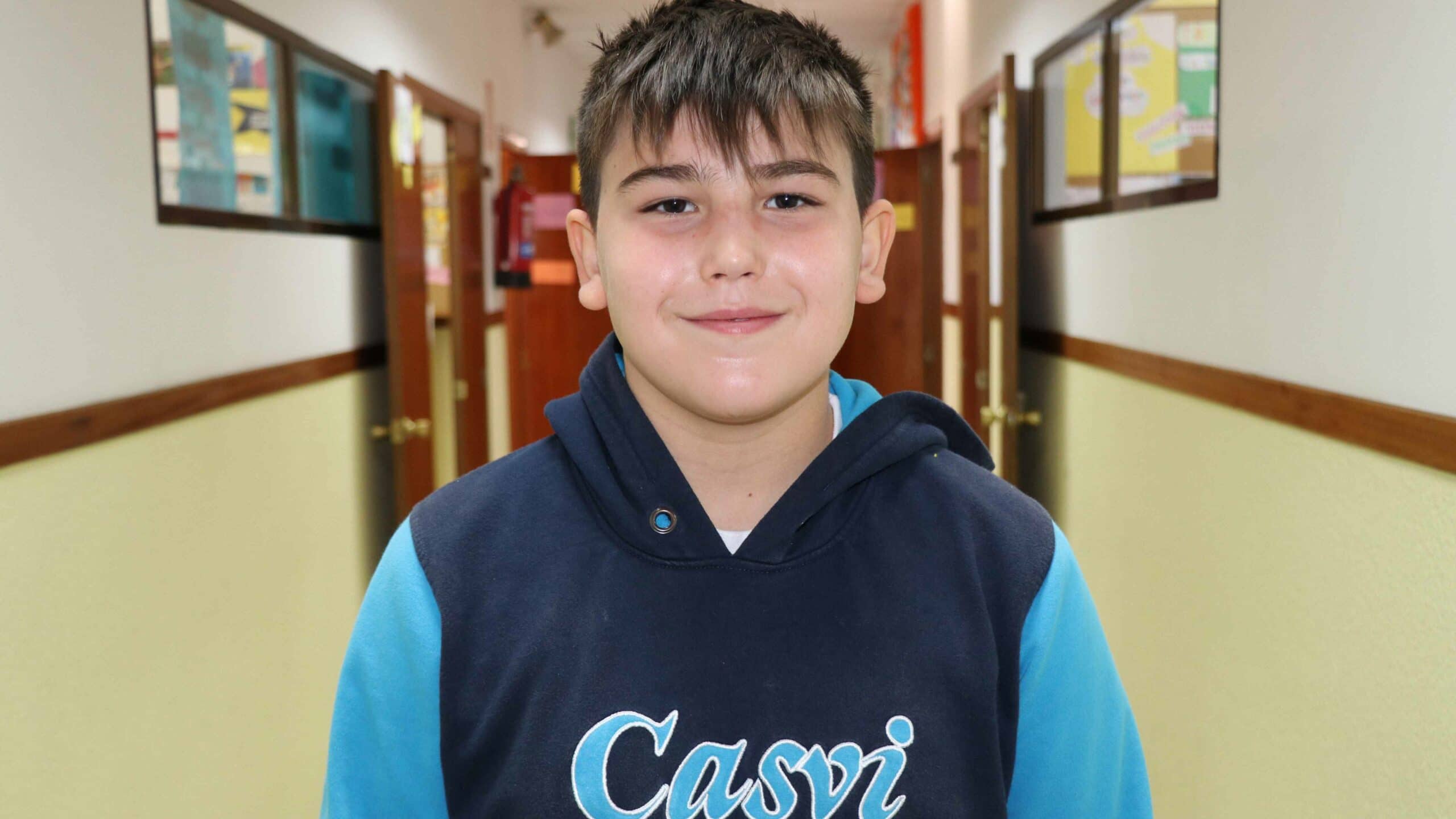 Housing options for international students
In the case that our international students arrive at Casvi if their families are offered two possibilities of accommodation:
Stay in our female and male residences, located in our Tres Cantos campus, attended at all times by educators. Internal transfer between both campuses. All of this on a full board basis. In addition to the activities inherent to the school year itself, life at the Casvi International American School Residence offers a wide variety of fun and interesting social and cultural activities.
Homestay with families from our school, through an exhaustive selection process for maximum affinity.
LAURA MICHELLE GÓMEZ MEJÍA (Dominican Republic).
I have been in Spain and in Casvi for only two months. Although I was born in the Dominican Republic, I have been living in Dubai for some years. We missed being able to speak with people of the same language. They speak English and Arabic there, but only me, my sister and my father understand them. Although you start from scratch and it is difficult at first, I am adapting very well to my new life here because all my colleagues are open-minded and welcome new people very well. They are always respectful to me. The teachers are also looking out for me and constantly ask me if I have questions.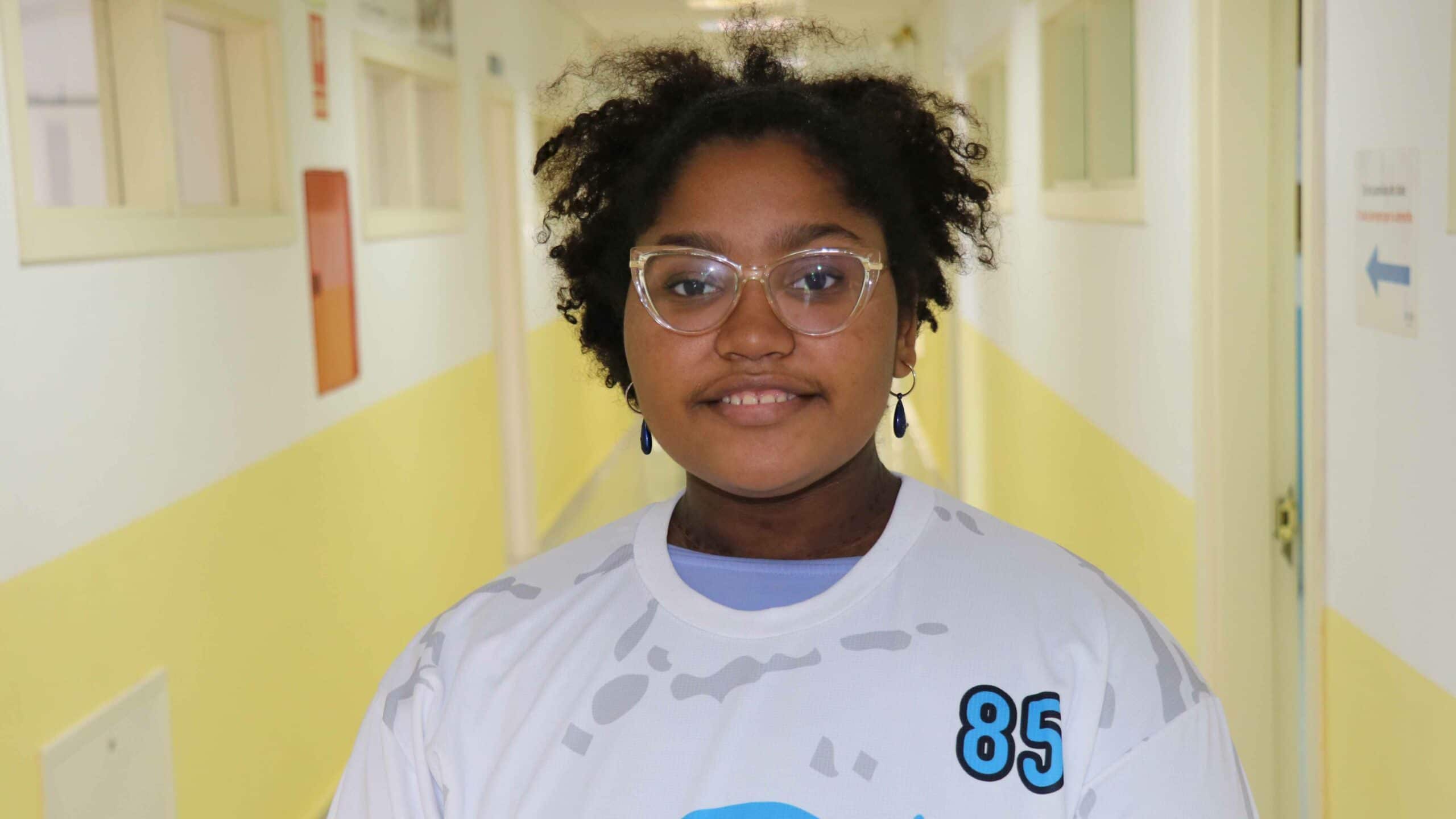 Benefits of an international experience
It is obvious that studying abroad has many advantages. Here are the six most important reasons why it is so important to embark on an international student experience:
To live a new adventure that takes us into the unknown. A circumstance that stimulates the brain, broadens horizons and gives you new resources to face reality.
Learning to be self-sufficient by fulfilling the obligations you assume. Understanding the new rules that surround you will be one of your greatest learnings.
Learning another language and being able to communicate in another language in the day-to-day of your international experience.
Getting to know another culture. The best way to broaden your horizons.
Acquire new skills and develop very useful competencies to succeed in the 21st century job market: flexibility, ability to adapt and manage uncertainty.
KEVIN LIN (China).
I have been living in Spain since 3rd grade of Primary School. My adaptation was good because I was able to learn everything quickly. Also because my classmates were very kind to me. It is true that in Spain people, in general, are very open. I also love studying at Casvi. I never get bored. That's why I chose to study the International Baccalaureate Diploma Programme. The classes are very practical. The important thing is to know how to apply theory to real life and I like that.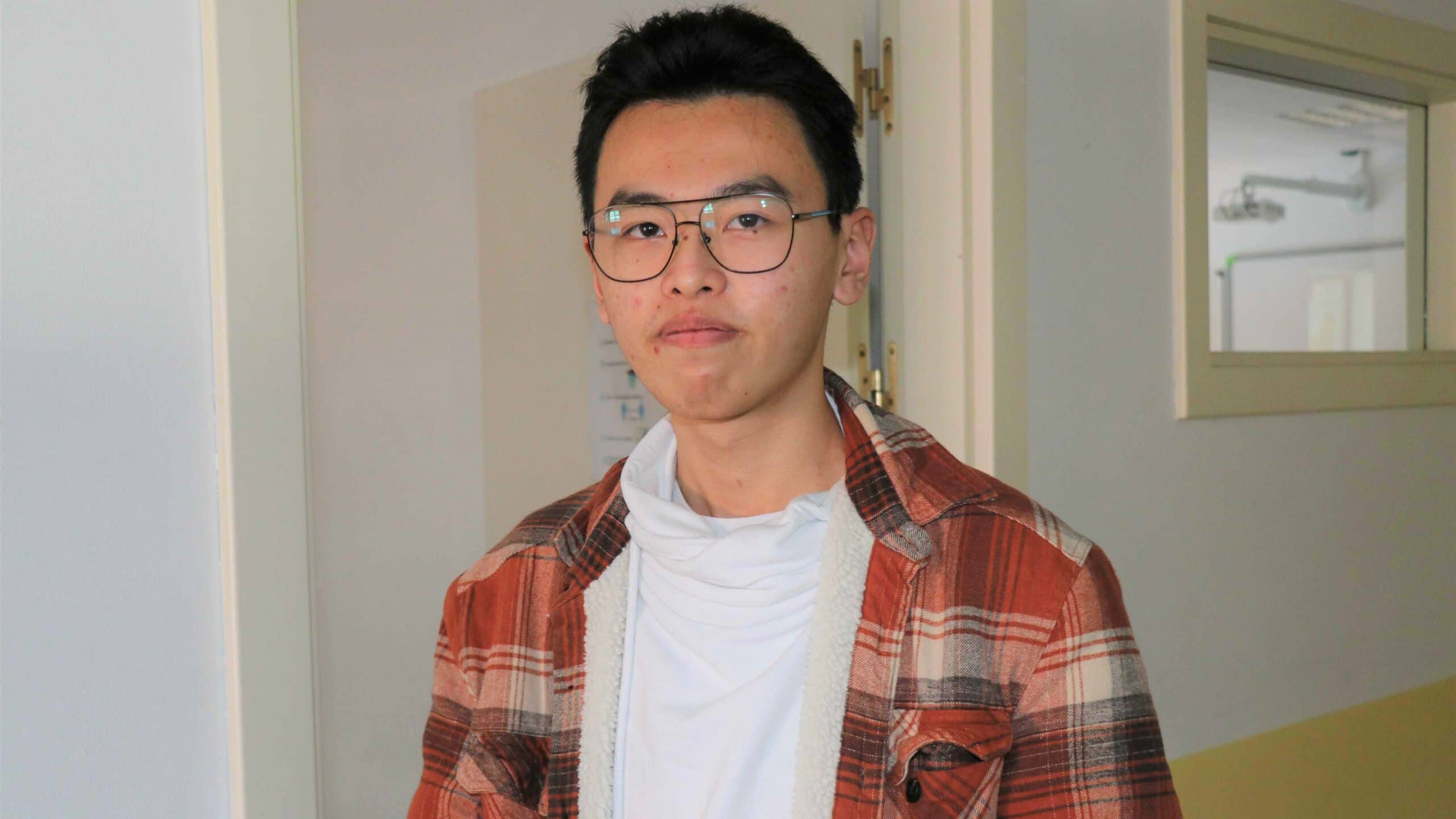 Experience with Casvi Football Academy
To all those international students who are looking for high athletic performance along with academic excellence, Casvi offers the possibility of studying the prestigious International program with a choice of two modalities:
Regardless of the International Baccalaureate model chosen, all the members of Casvi Football Academy will develop their experience around soccer in the sports and residential complex located in our school in Tres Cantos (Madrid).