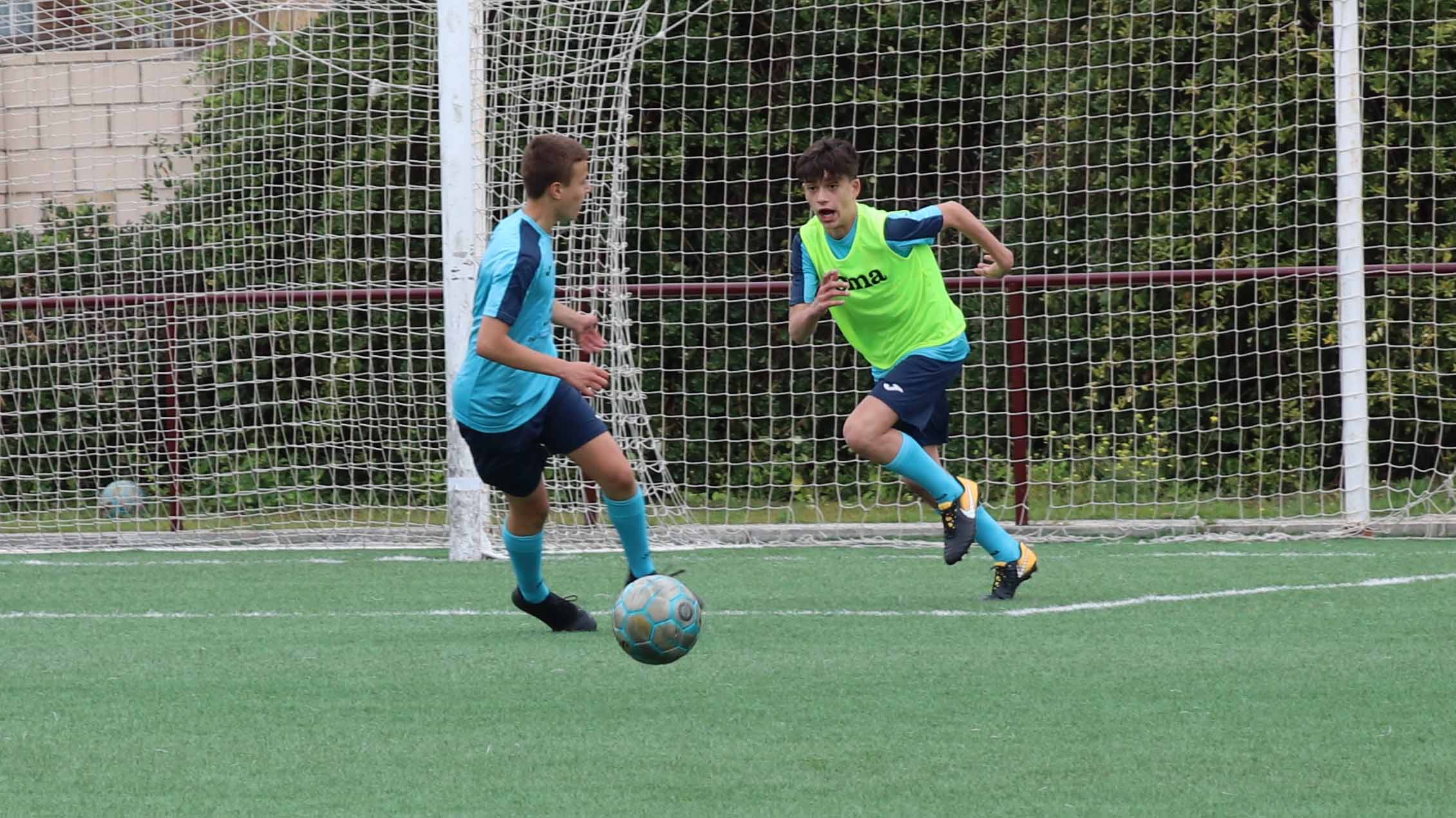 8 tips to follow if you want to become a professional footballer
If you dream of becoming a professional footballer, you're in the right place. In this article, we will give you eight tips that will help you improve your skills on the pitch and achieve your goal of becoming a professional footballer. With these tips, you will be one step closer to realising your dreams of playing football at a professional level.
Train hard: Practice makes perfect. Make time to train regularly and improve your skills. Regular training will help you improve your technique, physical endurance, speed and tactical skills.
Maintain a healthy diet: This is essential for good performance in the field. Make sure you eat foods that provide you with the energy and nutrients you need to perform well.
Be disciplined: Discipline is key to success. Maintain a consistent training routine, set achievable goals and work hard to reach them.
Keep a positive attitude: It is essential to maintain motivation and self-confidence. Learn from your mistakes and celebrate your successes. Keep a positive attitude even when things are not going well.
Set realistic goals: Work on small, short-term goals and then work towards bigger, long-term goals.
Practice your technical skills: This should be done on a regular basis, including ball control, passing accuracy, shooting and dribbling. Spend time honing your skills to become a more complete football player.
Watch other professional players: Watch top-level football matches and study the moves and strategies of professional players. Learn from them and try to apply these lessons to your own game.
Play in high level teams: Playing in high level teams will allow you to compete against other talented players and improve your skills on the field.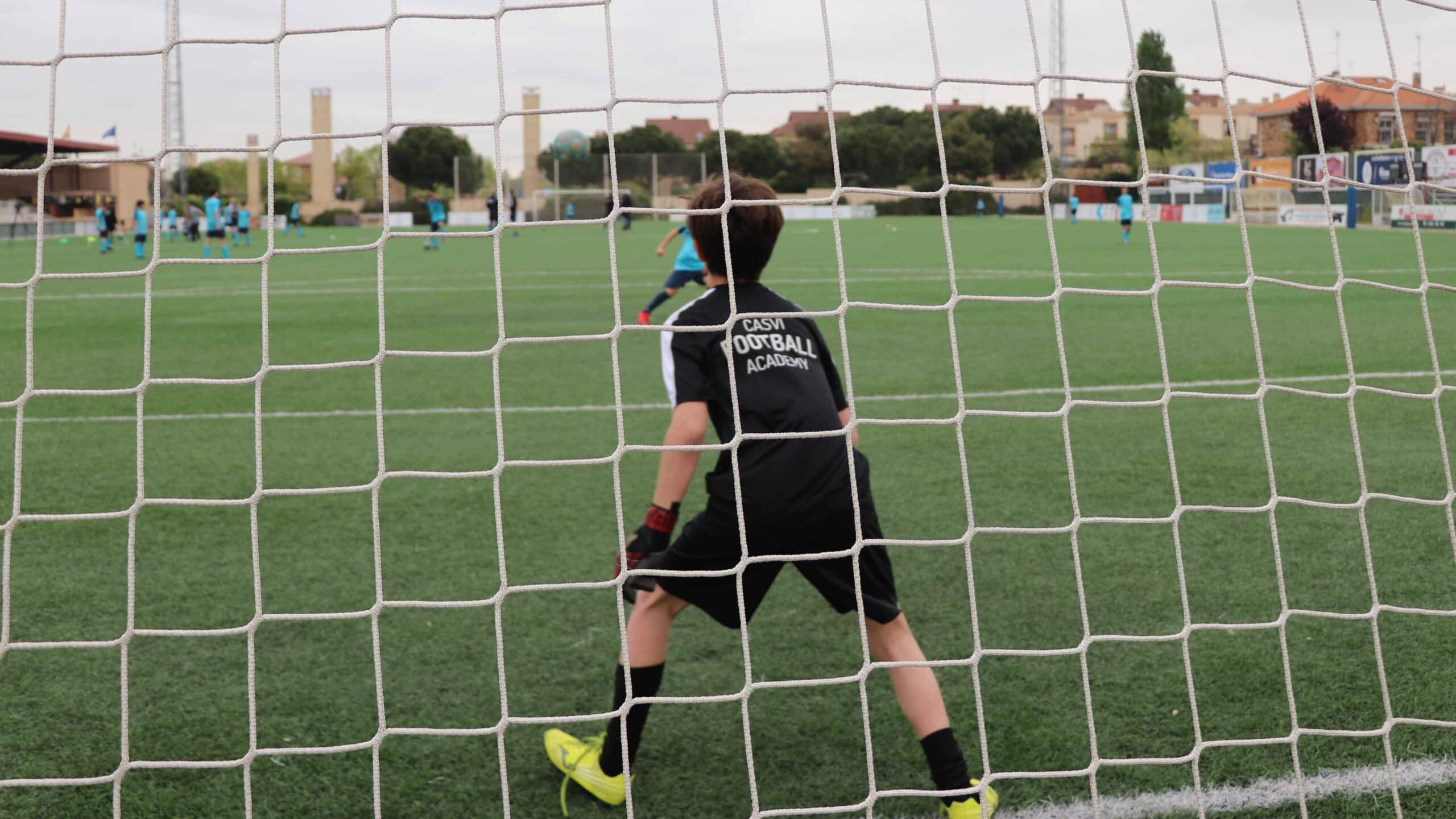 How the Casvi Football Academy can help you become a professional footballer
Casvi Football Academy is a high quality football academy that offers a comprehensive training programme for young people who wish to become professional footballers. The academy can help you in the following ways:
Professional coaching: At Casvi Football Academy you will receive quality coaching from highly qualified and experienced football coaches. The training programme includes advanced techniques and tactics to improve your skills and knowledge on the pitch.
High level competition: The academy offers the opportunity to compete against other top teams and players. This will allow you to improve your game and gain valuable experience on the pitch.
Integral development: At Casvi Football Academy, you will not only receive training on the pitch, but you will also take part in activities focused on fostering your personal and emotional development. You will learn skills such as time management, discipline and leadership, which will help you to succeed on and off the pitch.
Personalised advice: The academy also offers personalised advice on planning your career as a professional footballer, including how to work on your skills and strategies to find opportunities to play at a professional level.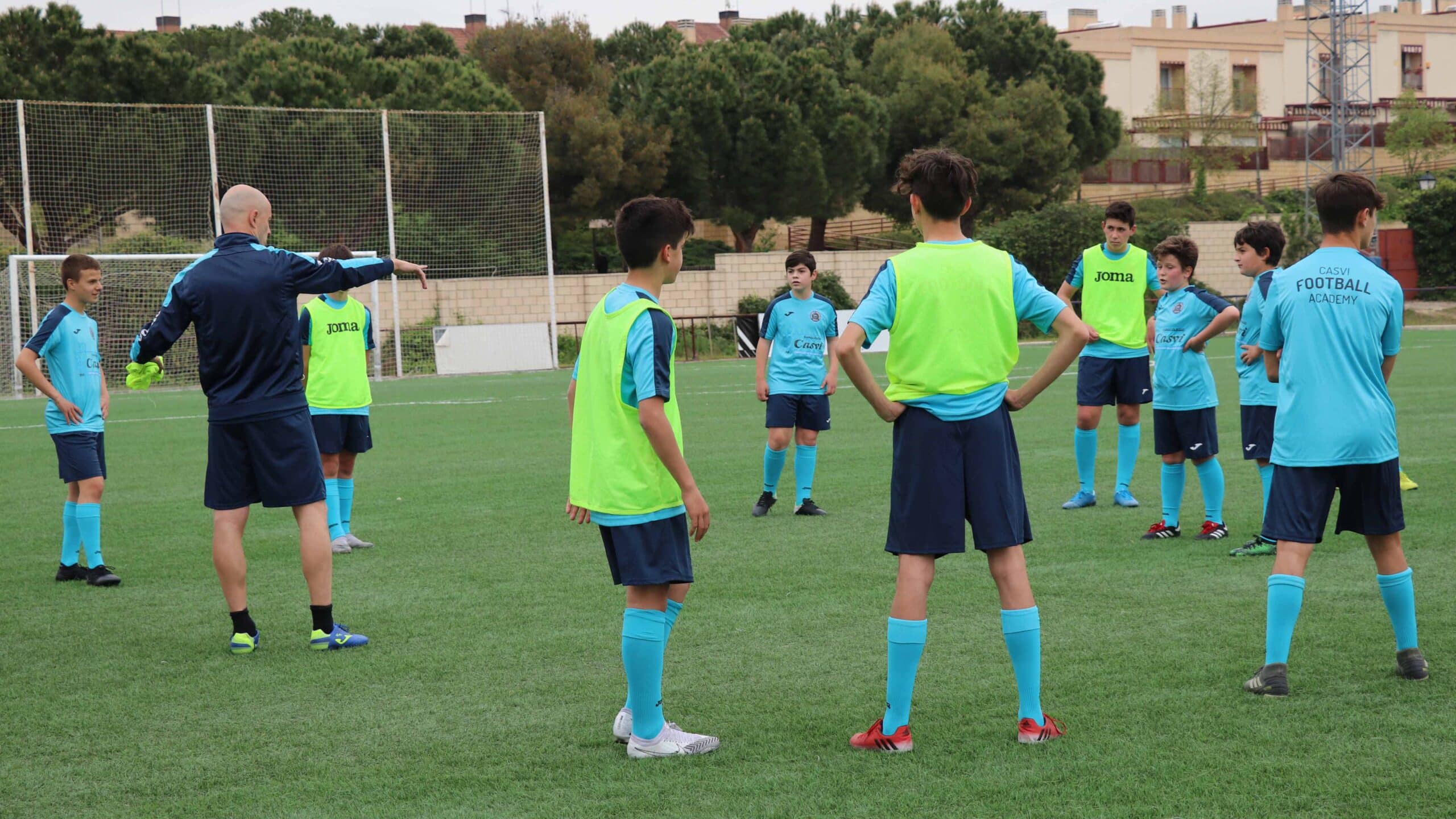 Educational and sporting quality at Casvi Football Academy
The experience at Casvi Football Academy has shown how important it is for a professional footballer that sporting and academic training go hand in hand. That is why, in addition to high sporting performance, this high performance school also offers academic excellence.
In their quest, they offer players the possibility of studying the prestigious International Baccalaureate programme with a choice of two modalities:
The IB is an internationally recognised educational programme that focuses on the academic, personal and social development of students. The IB methodology is based on an interdisciplinary approach, which means that students explore different subjects from a global and integrated perspective.