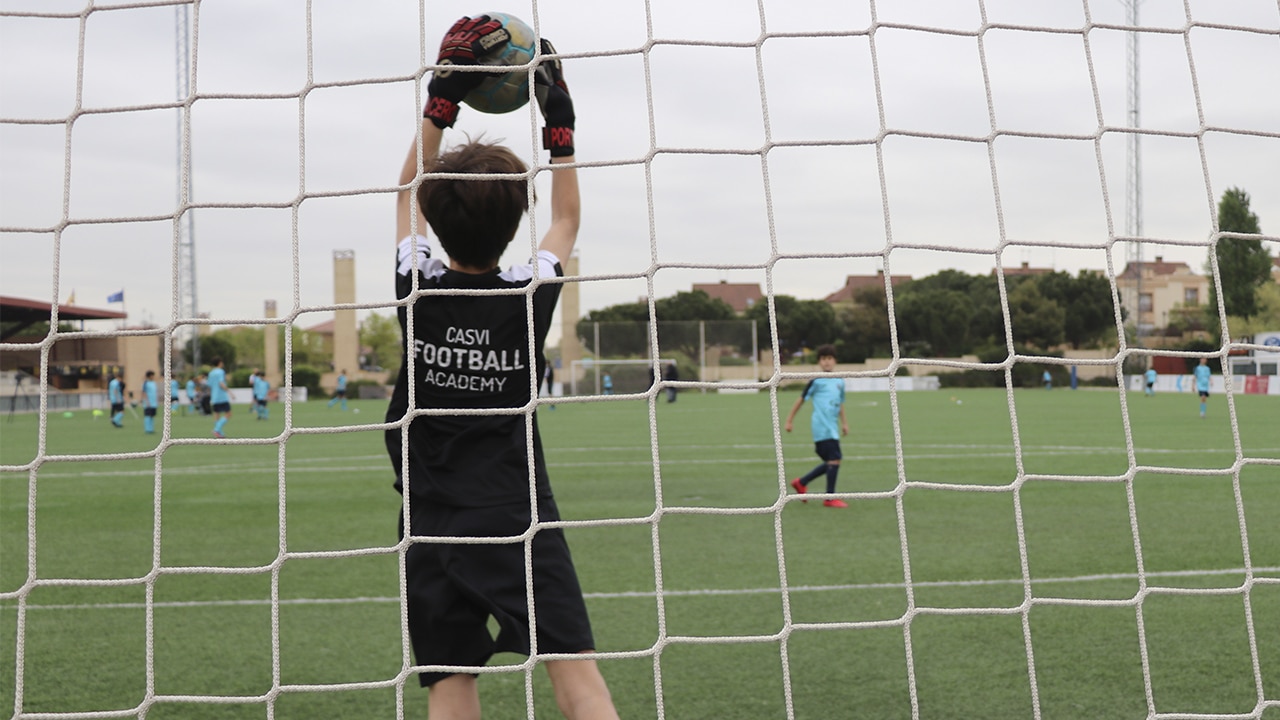 How to choose a Football School Abroad?
AbvDo you want to know how to choose the best Football School abroad? Since Casvi Football Academy began its trajectory in Spain, we know how difficult it can be to choose the best option among all the options on offer. In addition to demanding sporting professionalism, it is equally important to know the educational project and its level of academic excellence. What are all the factors that must be taken into account? What are the advantages of enrolling in a football school abroad?
Factors to consider when choosing a football school abroad
It's about enjoying playing football. It's about developing skills that will even allow you to reach a professional level. But it is also very important to consider other factors:
The school should have a structured educational programme.This one allows for all-round development. Academic learning and personal growth must go hand in hand. Above all, today it is impossible to become a professional player without a good education.
Day-to-day well-being is fundamental. Being able to live in a residence that allows young people to feel like they are in a new home.
It is only possible to achieve the best performance if you have the best educational and sporting facilities.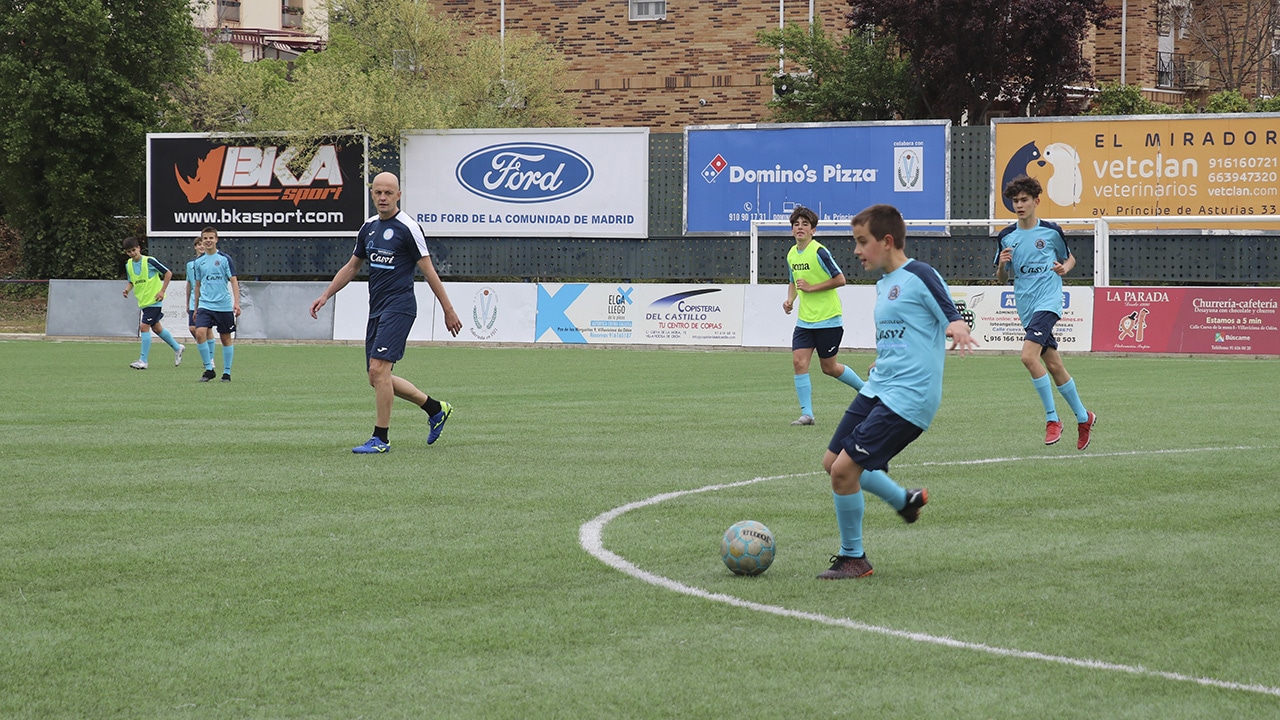 A solid football programme requires access to all the necessary resources. The goal is to fulfil the big dream of becoming a professional footballer.
In addition to the sporting and academic experience, there is the life experience of living abroad. This way you get to know other customs and enjoy a rich and stimulating culture.
Advantages of choosing a Football School abroad with a personalised programme
Above all, it is one of the best ways to find development and success as a football player. The possibility of having a personalised programme. Designed according to the needs and potential of each individual. This allows you to:
Improve one's own qualities as an elite athlete.
To feel continuous motivation and constant improvement, with the support of someone who knows the full potential of the player.
Get the opportunity to try out directly with the best football clubs.
To face these trials with more possibilities, making the most of the player's characteristics.
Combine studies and high performance training, which can facilitate access to sports scholarships in England, USA or other countries. In this way, it will also be possible to continue training while studying for a university degree.
Why is Casvi Football Academy, in Spain, the best choice?
The Casvi Football Academy is a football school located in the Spanish capital. It is part of one of the best groups of schools in Spain: the Casvi Group of Schools. They offer the necessary tools to achieve academic and sporting excellence.
Academic excellence thanks to the International Baccalaureate methodology. This is taught in its centres in Villaviciosa and Tres Cantos during all stages.
Flexibility in choosing the system that best suits the needs of each student: American or Spanish.
Continuity, as it is based on the IB Continuum Programmes. Very few schools in Madrid offer all three programmes (PYP, MYP and DP).
High sports performance through the development of a comprehensive work method, which aims to enhance the performance of our players. All the variables involved in the game are developed: tactical, game comprehension, physical and psychological skills.
Sports programme structured in different sections, which is broken down into weekly training sessions, physical and psychological preparation, nutrition and competition.
Own sports methodology and professional team at Casvi Football Academy
Firstly, the Casvi Football Academy's own methodology has been developed based on the sporting experience of the Academy's director, Nano Rivas. A former professional football player (2000-2014). With more than 200 matches in the First Division, he has played for teams such as Getafe CF, Real Betis Balompié, Real Valladolid CF, Levante UD and Guizhou Renhe of the Chinese Super League.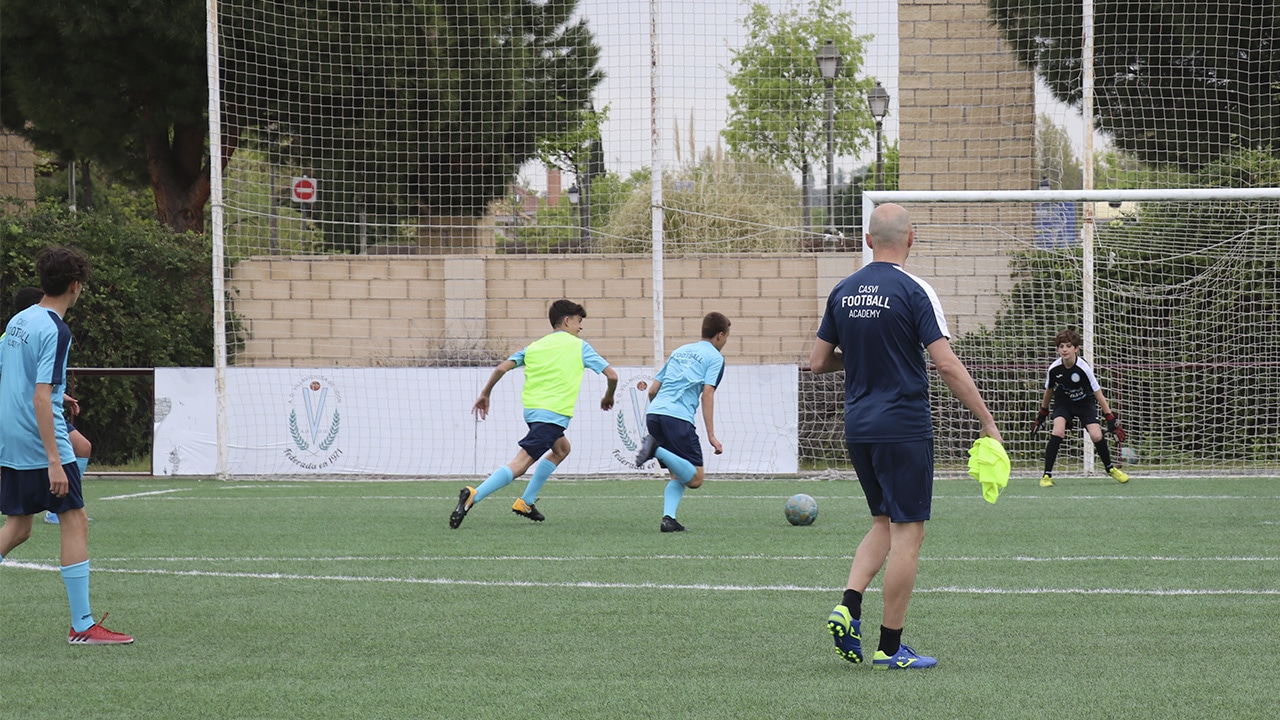 Secondly, a football school abroad must also have an effective technical staff to accompany it. This is the case of Casvi Football Academy. It has a series of coaches who have played in First Division teams. They have also been part of the coaching staff of professional football teams.
In addition, a Football School abroad must have the best possible facilities for its players to live a complete experience. And Casvi Football Academy has them.
Two residences (one male and one female). They are located within the same complex, with double rooms, laundry, own kitchen and multipurpose room.
As for the sports facilities, in addition to the football pitches where the training sessions will take place. We have: gymnasium, indoor swimming pool, sports pavilion and outdoor tennis, paddle and basketball courts.
An academic, sporting and personal experience at Casvi Football Academy
Casvi Football Academy is backed by more than 30 years of experience accompanying young people from all over the world in their academic, sporting and life training. A comprehensive education that will allow them to develop in any country or culture.
Therefore, IB is an educational model through which students are stimulated in their academic learning. Also in their personal growth. Enquiry, conceptual learning and experimentation are key. Students are at the centre of the educational process. They ask questions, investigate and reflect on the knowledge they acquire, thus developing their critical and analytical skills. A process in which the teacher is the guide, .He is no longer a mere transmitter of knowledge.
In addition, Casvi Football Academy offers a whole series of tools that help to promote many things. Global competencies, together with important skills such as leadership, teamwork and personal relationships. All of this leads to an improvement in self-esteem and personal security.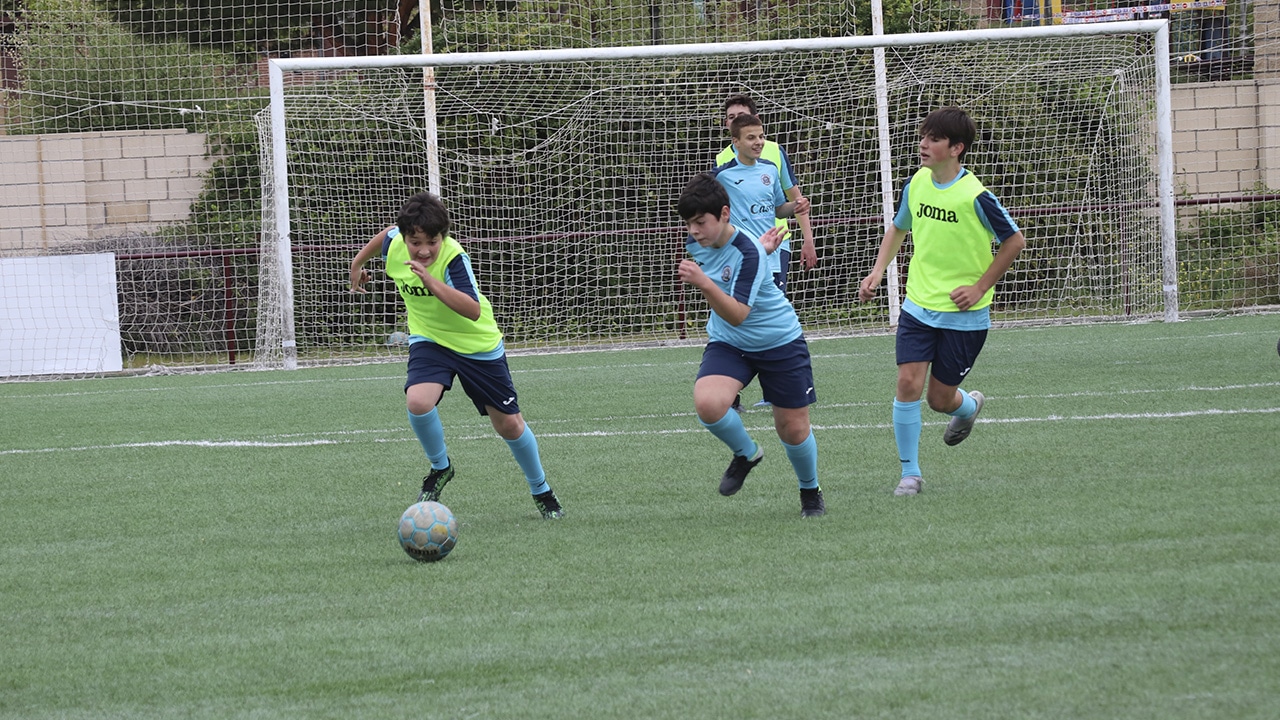 Madrid is also one of the world's cultural capitals and the epicentre of world football. It is the place where Casvi Football Academy is located. Today it has 4 teams in the Spanish First Division: Real Madrid, Atlético de Madrid, Getafe CF and Rayo Vallecano. And 3 in the Second Division: CD Leganés, AD Alcorcón and CF Fuenlabrada.