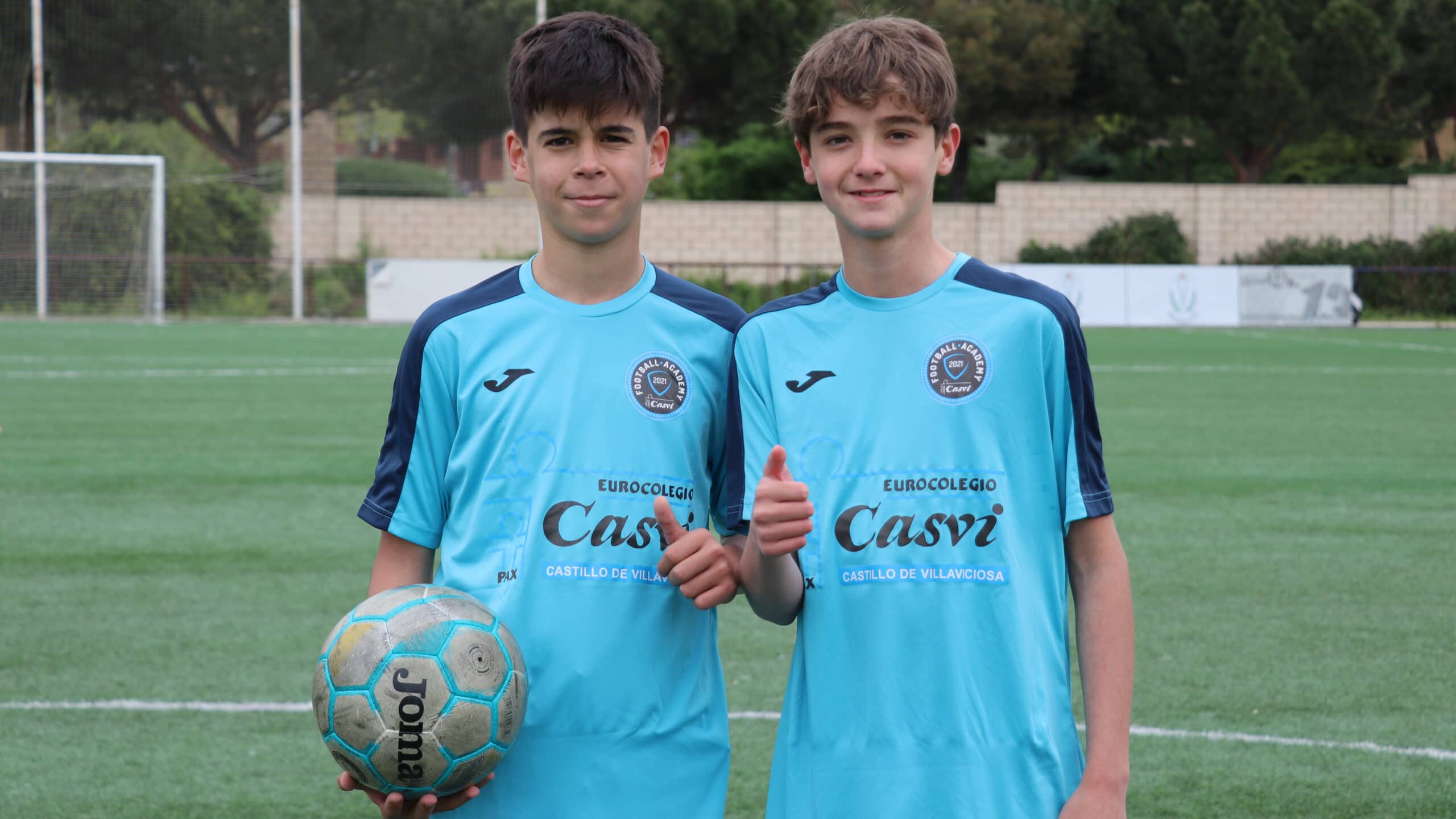 How to be a good elite midfielder – Casvi Sport Academy
Tips on how to be the best elite midfielder
We can say, without any doubt, that we teach professional soccer for kids in our high performance soccer academy in Madrid. Our methods and our staff are always focused on having as many of our students as possible become top-level footballers and play in the best leagues in the world.
Some opt for goalkeeping; others want to be defenders, midfielders or strikers. The truth of the matter, though, is that all positions require different skills and conditions that have to be trained daily. For instance, the midfielder position requires great movement speed; gestural and visual speed; and the ability to choose the right play in an instant. In order to achieve all this, it is vital to train our players to understand the game and develop good decision-making skills.
In this article, we are going to offer some advice for children who have chosen to learn at our high performance soccer academy. In short, the secrets to become the top midfielder in the world.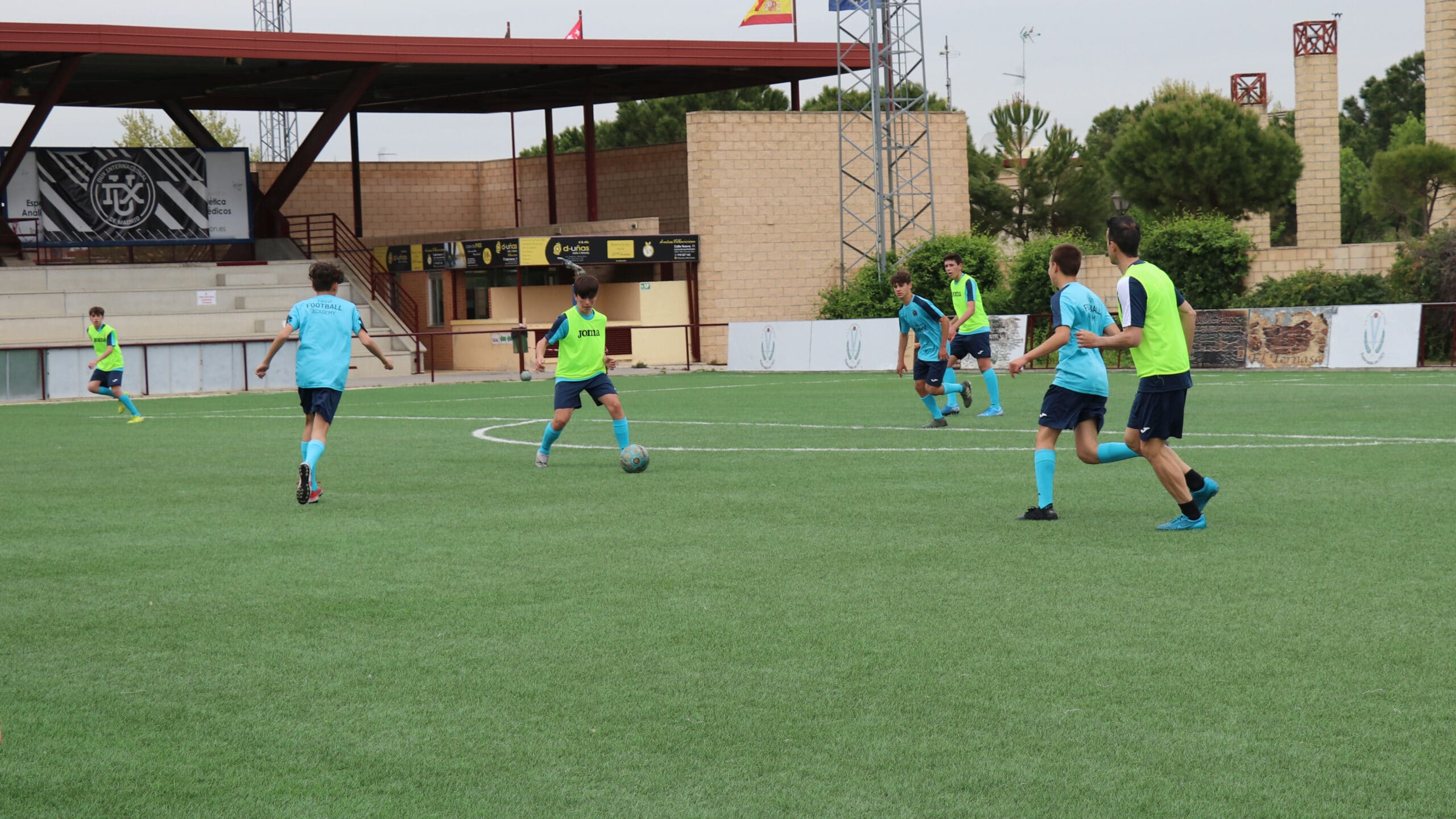 How to look like the best midfielders in the world
There are different midfielder profiles, depending on their characteristics, their position on the field or the systems of play. A defensive midfielder or an inside midfielder in a 1-4-3-3 system does not the same functions as an attacking midfielder in a 1-4-4-2 system, where we play with a double pivot.
In our academy, we work so that our players learn to play in various positions. The characteristics of each one of them are taken into account at all times, in order to put them in the position where they will perform best.
Current players such as Toni Kroos, Modric, or Busquets, are true masters of associative play and are able to find an unmarked teammate in a tenth of a second. We train this ability every day in our facilities with exercises that enhance the ability of association between players: with passes; passing figures; possessions in small spaces; wider possessions; or modified matches. From analytical to the integrated exercises, the objective is to achieve maximum excellence and effectiveness for players in any field position.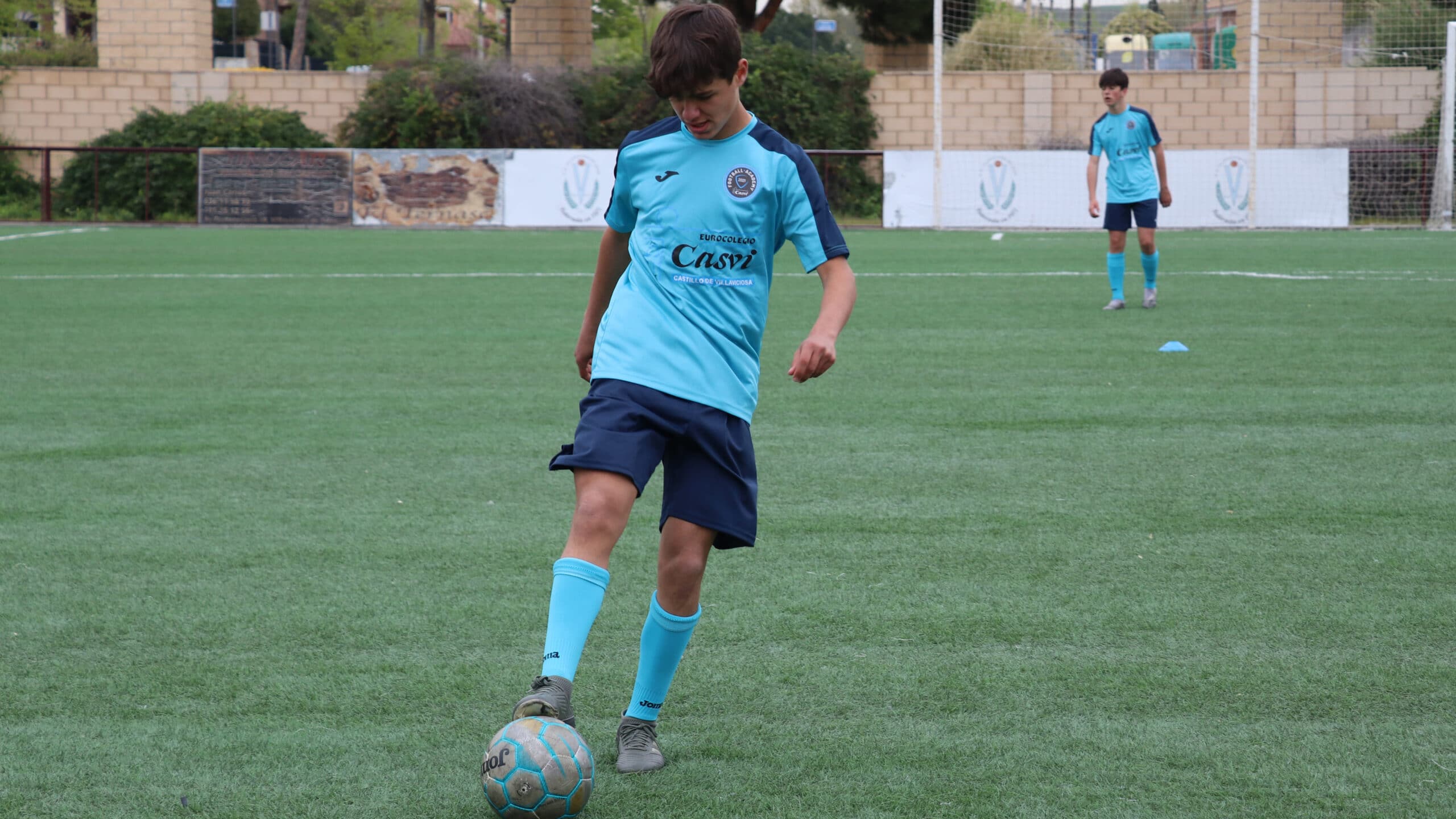 Characteristics of a good midfielder
A complete midfielder needs to have many skills, such as understanding of the game, decision making, or good technical and physical level. Midfield is a position in which you must always be in control of everything that happens around you; and in order to achieve this, body control is essential before receiving, as well as the technical execution of each of the controls and passes every time you come into contact with the ball.
Game vision
How the player sees the game has an effect on how they understand it and, consequently, the decisions they make. Improving this skill will ensure that our players always find the best option for their team, making it difficult for opponents to steal the ball from them.
Ball control and touch
This is one of the main skills any player must develop. It doesn't matter if they are a defender, goalkeeper, midfielder or striker. An excellent midfielder is the player who is able to control any ball and put it in circulation for his teammates, as quickly as possible and in the best conditions. In the day to day of our methodology, the improvement of all types of controls and passes is ever-present, which will make our students become very technically complete players.
Good physical condition
The midfielder is in continuous movement, looking for free spaces or a fluid circulation of the ball. Their game is based on passing and receiving the ball, and avoiding losing it to opponents. Therefore, it is essential to have a good physical background. both when having the possession, and when needing to steal the ball.
In our training sessions, we work a lot on both the physical and technical aspects. This is the reason why our students work daily to improve their physical qualities, both collectively with the team and individually. They do it, moreover, with programs adapted to the needs of each one of them.
Why choose Casvi Sport Academy?
In our high performance soccer academy, we focus on setting up professional soccer for boys and girls because we think it is the best way for them to concentrate and train as if they were professional players. In fact, they are required to give their all in training and to learn and develop all the concepts proposed by our staff, in order to achieve victory in the matches we schedule.
Nano Rivas is our Sports Director. With extensive experience in elite soccer, he is an expert in detecting talent in children between 12 and 16 years old. His job, as well as his staff's, is to enhance the innate abilities of his players and take them to the very top of the sports world. By working hard every day in training and following the instructions of the experts, the students will begin a path full of emotions that will help them achieve glory.
If your child wants to emulate the best midfielders in the world, do not hesitate to contact us. We will tell you the steps to follow. We are waiting for you!