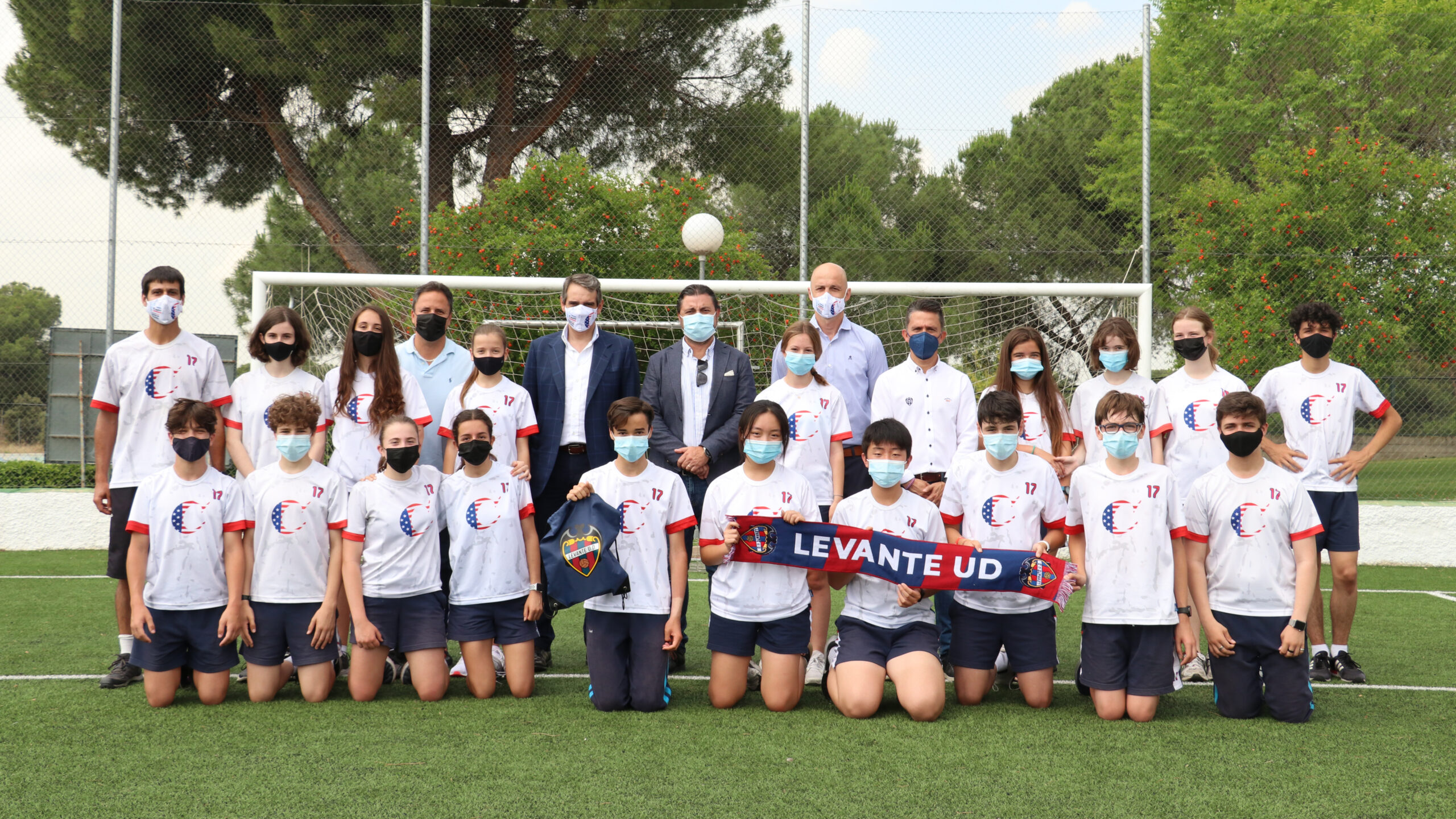 CASVI FOOTBALL ACADEMY AND GLOBAL FOOTBALL TOTAL SIGN THEIR FIRST INTERNATIONAL AGREEMENT
THIS INTERNATIONAL PROJECT MERGES ACADEMIC PROFILE AND PROFESSIONAL SPORTS TRAINING.
This collaboration with the official partner of Levante U.D. club is created with the aim of providing players a professional leap to an elite sport such as soccer.
At Casvi School Group we continue to focus on high performance sports as one of the basic pillars of our unique educational system. As standard bearers of sports education in and out of school schedule, and after the creation of a completely innovative educational model, in Casvi we take a step further and sign the first firm agreement between our professional soccer academy, Casvi Football Academy (CFA), and Global Football Total, official partner of Levante U.D. soccer club.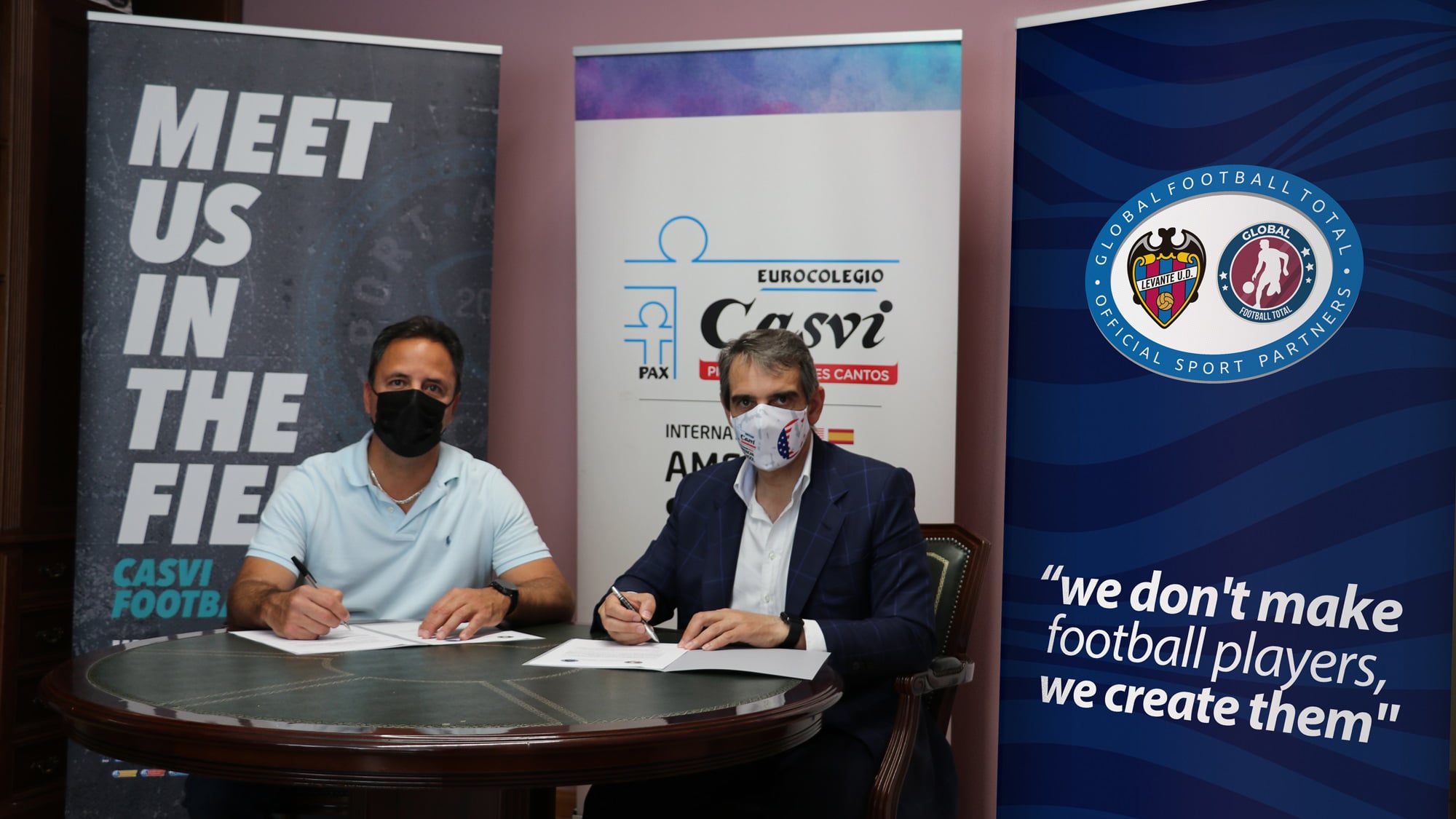 With the conclusion of this collaboration, which was attended by Juan Luis Yagüe, CEO of Casvi School Group, Miguel Enrique Faverola, CEO of Global Football Total, Javier Vich, Director of Management and Business Development of Levante U.D., Daniel Pastor, Director of International Training of Levante U.D., and Nano Rivas, Sports Director of CFA, we set our objectives in promoting our soccer academy, a professional school that is perfectly integrated as a whole in our school, and in which we not only offer an excellent learning of this sport discipline, but we also fosterskills such as leadership, teamwork, self-esteem or social relations.
In this way, thanks to the support of Global Football Total we will be able to offer our CFA players the possibility to live experiences in the environment of a professional club, as well as to provide Global Football Total the access to all those talented players who want to follow their career to become professional soccer players.
At Casvi we are firmly committed to qualitative training, therefore, together with Global Football Total, we offer our players an innovative educational program, based on the foundations of the IB methodology, with unique facilities, located in a natural environment, and together with the professional brand of a club belonging the best soccer league in the world, Levante U.D. club.
As a connection we have the background, experience and knowledge of Nano Rivas, Sports Director of CFA, and ex professional soccerplayer of Levante U.D. club. A leader that, undoubtedly, has allowed to merge two international projects whose objective is a training of both academic and sporting excellence. His experience abroad, his academic training, and his love for soccer and for this soccer club, make him the perfect ambassador to begin a collaboration that promises to be long-lasting.